---
---
Hi! We're happy to be back with a new cleaning article this week, and today we will be giving you cleaning tips for home sellers.
Selling your home is a challenge for many reasons. Everything from taking the decision to sell, figuring out the moving out process, getting in contact with real estate agents and potential buyers… it's all a huge challenge when you're trying to balance out your regular work and life routine in the process.
Then, on top of that, you have to worry about keeping your home clean and tidy. Not only for you, but you have to be extra careful if you want to make it attractive to potential buyers. Everyone knows that a spotlessly clean house will increase your home value.
Today we've gathered cleaning tips for home sellers to leave your potential buyers impressed and ready to make an offer!
---
Start By Decluttering
---
The first step to achieving a stunning home is to declutter. More specifically, it's about carefully choosing everything that is part of each room. And you can't do that without removing everything unnecessary for that area to look great.
Small knick-knacks, kid's toys scattered on the floor, and dozens of frames or books, are all examples of items that will make the room look overwhelming and smaller than it is.
You will leave a good impression if all areas are clear, if they can walk around each area without any obstacles and if the room looks cohesive and all items balance each other out nicely.
Besides, it is important to declutter your home occasionally, whether you sell your house or not. Research has shown there's a connection between cleaning and mental health. The process is very similar, it's just that this time you want to focus on that area being functional to a wider audience instead of personalized to your family.
The items that go away can be separated onto four boxes: donate, sell, recycle, or discard.
Related: Cleaning and Decluttering for the Holidays: An Easy Guide
If possible, take every item out of each room and evaluate what you want users to look at. Do not buy any décor or organizing drawer or basket until you have decided what stays and what goes.
Make sure your closets, cabinets, and drawers are not crowded or full. Especially your closets, because you want people to see their true capacity. If you fill them out with dozens of items, it will make them look tiny and not very functional.
The same goes for your kitchen cabinets, bathroom vanity, laundry room, and office.
---
Organize Rooms
---
Have you ever wondered how they create beautiful, open spaces in design magazines and top-notch homes?
Organizing a room after decluttering is important. You want the potential buyers to have a realistic understanding of what the room is like and the possibilities for it.
On the other hand, you also want the room to "connect" with them, to see themselves and their families living there. Add one or two picture frames with your family, to make it feel like a home.
Everything else (trophies, your kid's artwork, souvenirs from your trips) will be too "noisy" and will create a distance from potential buyers. Therefore, they should be stored.
In this case, using trial and error is a good opportunity. Organize your furniture in different ways until you find the result that looks the most spacious and balanced.
You can find inspiration on the internet where you will find many ideas for each room. And, of course, make sure everything is squeaky clean, and shiny!
---
Deep Clean Your Home Before Selling
---
It's so important to give your house a full deep cleaning. That's one of the most important cleaning tips for home sellers.
Think of it this way: you get used to every detail in your home, and that includes the not-so-positive ones. A stain on the floor, a carpet that smells like your dog permanently, watermarks in the mirrors, dusty fans, and so on.
However, your potential buyers will definitely notice this and will not be impressed.
This is why, after decluttering, a nice full home cleaning should be on the way.
At this point, you might be wondering: should I clean first or organize first?
That's a very good question! It's not easy because both of these tasks are important, and in some areas, it might be counterintuitive to organize without cleaning and vice versa.
There's not a perfect answer for this. You can try cleaning permanent items and large surfaces or areas right after decluttering, for example. This includes vacuuming and mopping floors, cleaning walls, wiping and polishing light fixtures, etc.
If you are doing this on your own, make sure you bring the right supplies for deep cleaning, especially for large areas such as your floors. A steam cleaner, an upholstery and carpet cleaner, a drill brush attachment, and a good mop are all good tools to start with.
You will also need a concentrated all-purpose cleaner, plenty of anti-static microfiber cloths, and a brush for each area of your home.
There are many guides for deep cleaning your home on the internet, but every house is a different world. Try to "scan" each room with your eyes from top to bottom and left to right, and check that you have cleaned every single item you come across.
In the next section, we'll share some tips for each major area.
---
How to Clean Each Room as a Home Seller
---
After deep cleaning your home, you have one of the hardest challenges ahead of you: keeping your home clean while you're in the selling process.
First, make sure your home is free of mold and mildew. This is a priority because it is not only an aesthetic issue but a health hazard as well.
Pay special attention to the kitchen and bathrooms. Use a mold-removing agent such as bleach or cleaners with bleach to remove mold from your shower door or curtain, floor, and wall tiles and grout between them.
Then, decide if you are going to deep clean your floors, and walls with a sweep or an industrial floor scrubber. You might also want to search for floor restoration services. This could be helpful if you have wooden floors that have been not waxed in a long time, for example.
If you don't, at least make sure to sweep and vacuum your floors, and use a deodorizer when cleaning them, especially if you have pets. Our noses get used to the smell, but potential buyers will notice if there is one.
This is important for pretty much every area in your home for different reasons. Your living room and bedrooms are where your family spends most of the time, and floors will preserve the odor of bacteria, sweat, pet hair and dander, etc.
And then in your bathroom, kitchen, and laundry room, the smells and grease will concentrate as well, so it's important to remove grease, soap scum, food residues, and so on.
Don't forget to vacuum your pieces of furniture inside out, including underneath and behind them. Remember to clean bookshelves, picture frames, clocks, and other pieces of décor. Of course, wipe surfaces as well with a cleaning agent according to the material.
---
Keep Your Home Spotless
---
After deep cleaning your home, you have one of the hardest challenges ahead of you: keeping your home clean while you're in the selling process.
This is understandable because while you're trying to sell your house, you and your family are still living there.
The trick is to deep clean once, and then clean every day to keep up with your home and make sure it still looks outstanding.
With opaque organizing baskets, you will be able to store day-to-day items such as office supplies, kids' toys, cookware, plates and glasses, and anything else you can think of that you need to use every day.
You could also choose a small part of your closet as a designated "junk zone" for that same purpose.
Use plastic grocery bags as trash bags and hang them on the doors of your bedroom, bathrooms, and kitchen. This way, your trashcan will always stay squeaky clean, and you will always remember to take out the trash before any potential buyers or agents come.
---
Hire a Cleaning Service to Sell Your Home
---
The last tip we wanted to talk about is hiring a professional cleaning service for deep cleaning your home. Most, if not all, allow you to point out the areas you want them to focus on the most.
They also offer a move-out cleaning service which will be perfect if you want to leave and keep your furniture, leaving your home empty for the new owners.
For example, Emily's Maids cleaning service in Dallas is already trained for different events and needs, including this one (selling your home).
As we mentioned above, you can also search for specialized floor maintenance services. For example, carpet cleaning services or wooden floor treatment services. They work using industrial equipment and professional cleaning techniques to restore your floors and make them look nice and shiny.
They might represent a small monetary investment, but at the end of the day, floors that look brand new will increase your house value.
---
Conclusion
---
Getting your home spotless and keeping it that way is a huge challenge. We hope these cleaning tips for home sellers help you impress your potential buyers and sell your home for a huge profit!
And remember, you always have the chance of hiring a cleaning service in the Dallas/Fort Worth area. We'll be happy to leave your home looking stunning!
Check our blog for more cleaning tips. We'll be back soon!
---
---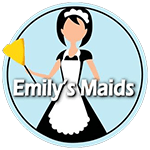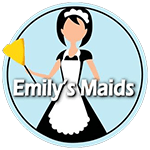 GET UPDATES
No charge. Unsubscribe anytime.