---
I noticed that the windows in the kitchen were a little foggy. When I got close they were filthy with a combination of dust and grease. If you are trying to get your windows sparkling using only Glass and Multi-Surface Cleaners, they won't do the trick. You need a little extra effort to get them looking like new. These simple steps will help you recover the brightness in your kitchen area by getting that clean sparkling look on your windows.
First, let's start by mixing some liquid dishwasher soap, some grease remover and little bit of water; spray this concoction all over the glass surface and let it react for a couple minutes. Second, if needed you can scrub with a sponge to remove the excess of grease. Third, with a damp cloth and water remove the mixture, add any glass cleaner that you like and wipe down.  Finally, before it gets dry, use a sheet of newspaper over the damp area and cleans it in a circular motion
This will diminish the fogginess look on your glass windows.
Voilá here comes the light!
---
---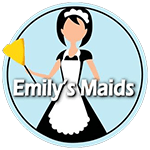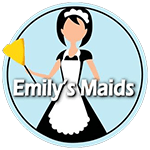 GET UPDATES
No charge. Unsubscribe anytime.