---
---
Hi! We're back once again with the last part of our "How to Clean Your Floors" series which is related to cleaning techniques. In the past, we have talked about tools and products to ensure your floors look great and stay healthy for a long time.
Now, in part III we will talk about the actual cleaning process with 5 techniques to work smarter and not harder.
Before we start, let's have a quick recap from our earlier article, where we recommended 5 must-have cleaning products. They are:
All-purpose Floor Cleaner: you need a product that is versatile and safe to use for most surfaces. Plant-based or mineral-based products are the safest route to take.
Hardwood Floor Cleaner: hardwood floors are sensitive and react to temperature and humidity changes. You need a hardwood floor cleaner to polish, sanitize and protect your floors.
An Enzymatic Cleaner: enzymatic cleaners are ideal for carpet floors, rugs, and furniture. They are the perfect solution for pet "accidents" because they break down organic fluids in order to be cleaned quickly and remove odors.
Natural Stone Floor Cleaner: just like hardwood floors, natural stone floors such as granite, limestone, and travertine, are sensitive to some chemicals, particularly acidic components. They can get streaks and permanent stains.
DIY Floor Cleaner: you also have the choice of creating your very own floor cleaner. Make sure it adapts to the surface whether that is hardwood, tile, carpet, or vinyl.
Now, let's read about cleaning techniques and how to implement them in your household.
---
Why Are Cleaning Techniques Important to Clean Floors?
---
This is very important because, even if you have the most expensive and effective tools, if you don't apply the proper steps in the right order, you will a) feel tired and overwhelmed after a simple cleaning task and b) you might damage your floors by staining them, weakening the protective coat, or scratching them.
Remember, it's not always about applying brute force, but about following steps in a logical sense, letting products act, and using the right technique for each surface and material. Cleaning a granite floor is not the same as washing a wooden deck or vacuuming carpet flooring.
The entire cleaning process is formed by smaller tasks, so the planning and methods will create a huge difference. In this article, we will give you 5 techniques to clean your floors in a way that is both effective and safe.
If you want to learn how to clean floors smarter and not harder, we hope you enjoy reading this article!
---
Create a Plan to Achieve Clean Floors
---
The first step is not a cleaning strategy, but more of an idea on how to proceed before your cleaning time, and this not only applies to floors but to every single cleaning duty.
An important part of cleaning is to avoid clutter to go overboard, and yes, this includes your floors. Dedicate 15 minutes or half an hour each day to place everything where it belongs, such as your kids' toys, anything spilling such as your dog food or some coffee in your kitchen,
Not only is this important for your routine and mental wellbeing, but it is also the smartest way to avoid heavy-duty floor cleaning which will take a toll on your body and demand more time as well.
Also, by decluttering and cleaning your floors regularly, they will remain healthier for longer and you will prevent permanent stains or damage.
It is easier to keep track of cleaning your floors when you stick to a cleaning schedule. There are hundreds of guides available on the internet where you can follow a plan or checklist to clean and organize your home. We have several ones, such as our Pre-Spring Cleaning Checklist and our Easter Cleaning Guide.
If you have a hard time finding the energy and motivation, you can try the 20-10 method for cleaning your home, too.
Keep into consideration that different floors require different needs. For example, if you have carpet floors, you will have to vacuum them at least twice a week or every other day.
If you have tile floors, you might need to sweep every day and mop them once or twice a month. If you have hardwood floors, you will need to sweep, mop, and then polish them 4 to 6 times a year.
---
Let Cleaning Agents Act on Their Own
---
This is one of the most important points, and it doesn't apply only to floors. For example, if you have really dirty dishes and pans, let them soak in hot water and then remove them with a non-scratch scrubber.
Not only this will be so much faster and easier, but it will keep the non-stick coating intact for longer.
But anyways, let's get back to floors. Depending on the surface, you might want to leave products for a certain amount of time.
For example, with tile floors, you can leave your deodorizer or cleaning solution for 30 minutes without any issues and you can apply plenty of water/cleaning solution, while hardwood floors do not get along with water or liquids and you should only apply a slightly damp mop.
---
Sweep, Then Mop
---
Even though this might sound obvious to many people, there is a surprising number of people that don't sweep before mopping, or that only sweep and never mop.
The reason for this is that mopping won't do its job correctly if the floor is filled with food crumbs, dirt, and grime everywhere.
If you don't, all you are doing when mopping is spreading over more dirt and bacteria.
The right process, in this case, is to sweep all your floors and then start mopping them, wringing your mop constantly. If you are using the traditional mop and bucket technique, make sure to replace dirty water with fresh water after going through each room.
Nowadays you can find buckets with two compartments for both dirty water and fresh water. This will save you a lot of work in the long run as you will only need to fill your bucket once.
You can also get a steam mop, which can be a bit more pricey than regular mops, but you will notice its effects in the long run. USA Leading manufacturers recommend steam cleaning for many types of floors (except for hardwood floors). This is because steam is not a harmless chemical (just hot water), and it is able to remove grease.
---
The Golden Rule to Clean Floors: Cleaning From Top to Bottom
---
This golden rule to clean floors is based on something really simple: gravity. When we are cleaning and particularly when we are wiping surfaces, there's a lot of dust, lint, and even liquid spills sometimes.
It's not uncommon for people to clean not only floors but the entire area, which means that dust and dirt will fly from your bookshelves, countertops, and tables. And it will all fall to the floor inevitably.
It's super important to follow this order during cleaning to avoid wasting extra time and energy cleaning something twice. And if you don't have time and you need to only focus on one area, focus on the tallest surfaces (or the dirtiest ones) and then clean your floors when you have more time.
---
Use the Right Technique for Each Surface
---
As we mentioned earlier, each type of floor comes with its own dos and don'ts.
In our previous article, we already gave you some strategies for using DIY cleaning solutions according to each type of floor. Now, let's talk about how to perform each technique properly:
The first step, of course, is decluttering. Remove any toys, shoes, pet beds, and power strips. A good trick is to set a timer to 10 or 20 minutes and make a little challenge which is to place everything back in its place, such as toys back in their drawer, shoes in the closet, and so on.
The most basic floor cleaning technique is sweeping. Sweep toward you, to control the pile of dust and avoid spreading it outwards. When finishing up, after sweeping and using the dustpan, use your vacuum quickly to collect that last line of dust.
Sweep using quick and short strokes. Otherwise, you will end up leaving a trail of dust and you will require to repeat the process. Start from the outer edges of the room and work towards the trash can.
For vacuuming, it depends on the floor. If you have carpet floors or rugs, a vacuum cleaner with a beater bar is ideal, but not so much for hard surfaces because it can damage them.
Use a vacuum with smooth rubber wheels instead of hard, plastic ones that can scratch your floors.
If you have hardwood floors, you should mop using very little water. Too much water will start to swell up. Use a wet microfiber mop and spray with a specialized hardwood floor solution.
If your floor is capable of "resisting" liquids, you can leave your floor cleaner act on one room while you mop the other one.
---
Conclusion
---
There you have it! This is the final part of our floor cleaning series! We hope this entire series and the rest of the articles in our blog allow you to keep your home nice and clean.
If you guys have any other themes you want to cover, let us know and we'll be happy to continue this series with more helpful cleaning tips.
And, as we always mention, remember you can hire us if you need a professional cleaning service in the Dallas/Fort-Worth area.
That's it for today's article. We'll be back soon with more cleaning tips!
---
---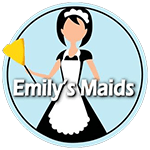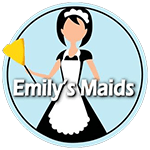 GET UPDATES
No charge. Unsubscribe anytime.