---
---
We know how hard it is to clean your floors because the minute you turn around, they're dirty again. Fortunately, now you have so many techniques, products and equipment to clean your floors.
This is why Emily's Maids wants to create a series called How to Clean Your Floors, where we will focus on digging deep down on how to clean floors and all the resources you have available.
Before we start, you might be asking, why should I keep my floors clean?
Let's learn a bit from floors and what happens when you don't clean them often and then we will jump into Part I of our series.
---
Why Should You Clean Your Floors?
---
No matter the type of floor you have, it's really one of the most important areas to keep track of when you're cleaning your home.
Floors go through several "challenges". Obviously, the most common and frequent one is people walking. Depending on the type of footwear and the floor's material, it can speed up the floor's aging noticeably.
Heels, for example, are notoriously harmful to hardwood floors, although it is (fortunately) quite uncommon to use heels at home.
Second, they "catch" all pieces of dirt, dust and crumbs from everything that is happening on top. Just think about every surface on your house: furniture, shelves, kitchen countertops, sofas and chairs, and so on. Maybe some food falls to the floor, or a liquid spill out.
Third, smaller elements also end up in your floors. For example, bacteria and germs floating around the air from many natural, everyday actions. Talking, sneezing, your dogs and cats walking around.
Second, the type of flooring plays a very important role in their care and longevity. Technology has allowed us to develop many types of materials, both natural and synthetic. Natural-based materials such as hardwood and granite are very popular and gorgeous. However, humidity and temperature do affect them.
States such as Dallas show up to 40% increases or decreases in humidity on the very same day. This doesn't mean your floors won't last, it just means you need to take extra care of your floors.
Now, let's hear from 5 tools to help you clean your floors faster and better, as well as some tips to choose them.
Related: The Best Cleaning Supplies for Spring Cleaning
---
Start With a Good Vacuum
---
A good vacuum cleaner is an absolute must-have in every household. That's one of the pros of having one: you can put them to good use even if you have 3 or 4 different types of flooring.
Vacuuming is an effective cleaning method for several reasons. First, it reduces the physical effort you need to make every time you clean, because you just need to move your vacuum without scrubbing or brushing, the way you would with a broom, for example.
Second, vacuums have something called HEPA filter. It is a filter capable of removing more than 99% of airborne particles which are considered harmful such as dust, mold, bacteria and pollen.
If you feel constantly about to sneeze or with other allergy symptoms (maybe a skin rash, congestion, headache) then it might have to do with the fact that your floors collect a lot of allergens that your current tools cannot remove (regular brooms and mops).
Fortunately, now we have many options in the market for vacuum cleaners. For example, a 3-in-1 vacuum cleaner which goes from a regular vacuum to a handheld vacuum, to a handheld vacuum without a brush attachment.
Another option is robot vacuums. They are a pretty recent tech development that seems to work for many busy families. Of course, they will never have the accuracy and efficiency of a professional cleaner, or just any person at all. But they do seem to help with at least maintaining your floors if you don't have the time or consistency.
When choosing a vacuum cleaner, besides the HEPA filter, make sure it comes with different tools and attachments, such as a brush and a capture nozzle.
Cordless vacuums are often more comfortable, but you might need one with a large battery if you have a big home, or you might need to split your vacuuming in two different "sessions".
---
Bring The Heavy Machinery: An Upholstery and Carpet Cleaner
---
Now that your floors are nice and vacuumed, you might need an upholstery and carpet cleaner. Not only for carpet flooring and rugs, but it will be useful for your furniture such as your couch and other seating.
An upholstery is slightly different from a vacuum cleaner because it is meant for deep cleaning and absorbing deep stains and dirt that has been building up in carpet or upholstery. They have particularly strong suction power and the way they work is by having two compartments.
One of them has clean water or soapy water. The other one is the dirty water reservoir. This way, you apply clean, soapy water, vacuum and absorb all the dirty water which then goes to a different container.
As you can imagine, it cleans much deeper than a vacuum cleaner. It is not uncommon to find devices that work both as a dry and a wet vacuum cleaner, or even a steamer as well.
Learn more: 10 Tips to Keep Your Carpet Clean and Hygienic
---
Get a Good Mop
---
After taking care of your carpet floors and rugs, you might need a mop as well. A good mop is essential for maintaining hard flooring such as wooden, ceramic and vinyl.
With a mop, you can apply liquid cleaning and disinfecting products evenly across the surface.
Some of the important features of a good mop are good absorbency, release and cleaning power. There are two main types of electric mops: flat and spin mops. Most modern models come with two circular spinning mopheads, and flat ones are usually rectangle-shaped or triangle-shaped.
When looking for a good electric mop, make sure it has washable pads, that it is lightweight and easy to handle, and that it doesn't require filtered or distilled water to be easily refillable.
Although cordless mops are easier to maneuver around the house, they tend to have a small battery life (around 30 minutes, depending on the model). If you have a large home, a corded version might work better for you.
---
Brush Drill Attachment: The Perfect Tool for Cleaning Your Bathroom and Kitchen
---
This is not a device on its own, but it is an attachment for a drill. This is perfect for areas with cleaning tile surfaces, such as your kitchen and your bathroom, especially because grease, soap scum and bacteria start to build up with time. Plus, grout between tiles gets dark and starts to lose some of its luster.
A brush drill attachment is shaped like a toilet brush, and it attaches to a regular drill. If you truly want to clean your home like a professional, a drill brush will dig deep at your surfaces and leave them spotless.
After applying a cleaning agent, you can wait around 10 to 15 minutes (depending on the cleaning agents you use) use this brush drill attachment to your kitchen and bathroom surfaces, your tub and your shower.
Fortunately, most attachment sets actually bring different brushes, around 3 to 5 pieces with different sizes and purposes. Some of them might be wider and flatter which is ideal for large, flat surfaces such as your floors. Others might be perfect for corners or little nooks and crannies thanks to their smaller size.
---
Get a Steamer to Deep Clean Your Floors
---
Steam is one of the most effective cleaning agents! It's just water at really high temperatures. This brings many advantages: it is completely safe for all surfaces (unless they say otherwise), easy to dry and remove, and completely harmless to the human body as well. This means you can replace some of the harmful chemicals you might be using right now.
According to research, water at such high temperatures has proven to kill many types of bacteria and mold. With a steamer, you can apply hot water to different surfaces. It can remove stains and soften up grease, for example. It is capable of killing fleas and dust mites as well.
Be careful on less durable upholstery fabrics that might damage the integrity due to the high heating exposure. Use distilled water in your steam cleaner if you have hard water in your area. Dallas, for example, is known for having hard water.
Your steam cleaner is useful in so many areas. You can use that in your kitchen, specifically in your counters, the inside of your cabinets, as well as your appliances and your range hoods to soften up grease.
As we mentioned earlier, you can find a steam mop that will mix the best of a mop and a vacuum or an upholstery cleaner that also works as a steamer.
---
Conclusion
---
This is the end of part I from our new series on how to clean your floors! We really hope you enjoy this chapter to start with, so you get to choose the best tools before we continue with this series.
Soon we will bring more tips about cleaning your floors, so you are able to keep these floors for longer.
And as always, don't forget to contact us if you need our help with our maid & cleaning service.
Until next time!
---
---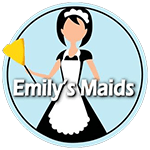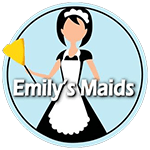 GET UPDATES
No charge. Unsubscribe anytime.