---
Easy Tips For Easter Cleaning 
Easter is fast approaching and you'd like to have friends and family over, isn't it? Think about all those decorated Easter eggs, chocolates, food, and drinks. It signifies the resurrection of Jesus Christ and how He gave us salvation. While preparing for Easter, don't forget that your home surfaces matter too. Wouldn't you want your loved ones to visit a sparkling home space? This easy Easter Cleaning guide will give you some tips to help clean your home in readiness for the Easter celebrations.
Is Easter Cleaning Important?
You may be wondering if you can't just clean your house for Easter like the regular days. Well, Easter cleaning is as important. You need to clean out and touch areas you normally leave out every other day. If you are having kids over, you need to clean thoroughly too. This is because they tend to spill for, pick them up and toss in their mouths while you're not looking.
Also, celebrating in a well-cleaned space makes it enjoyable and more fun. More so, it would be easier for you to clean up after the celebrations.
Do's and Don'ts
Here are a few things you need to keep in mind while cleaning up for the celebrations:
Your surfaces should be clean and dry all the time. If you leave wet surfaces, you'd be breeding mildew and mold. This can ruin your surfaces and spread diseases.

Do not clean your tiles and floors with acidic cleaners.

Clean your upholstery to get rid of dust.

Follow your normal cleaning routine, however, make it a few steps ahead.

Try decluttering your home.
How Can I Make Easter Cleaning Easier?
You can always hire a cleaning service as we recommended a little while back. Like every other thing in life, when you plan ahead of time, it makes whatever you are doing easier and much better. This also relates to spring cleaning for Easter. How do you go about this?
First off, you need to create a plan. You can pick a day and allocate it to cleaning. You don't necessarily have to be cleaning the whole day. Picking one day is part of the plan.
Next is to know the places you want to clean. There are so many areas in and around your home that you should focus on:
Kitchen: You probably leave out some areas in your kitchen when cleaning on a normal day. Clean out your refrigerator, behind your cupboards, at the back of your freezer, ovens, dishwasher, and so on.
Carpets and Rugs: Easter cleaning should be the perfect time to deep clean your carpets and rugs. Why? Because they are often neglected during routine cleaning. 
Upholstery: Clean your upholstery to remove dust and stains. If you have sofa and cushion covers, be sure to wash them all.
Windows:  Most people forget that their windows also need cleaning, especially during summer. Dust and dirt buildup on them, making them unattractive to look at. Make sure you clean them during your Easter cleaning and give your home a brighter and more pleasant look.
Finally, you need to follow your plan and clean the places you have mapped out. You can have someone join you in the cleaning if you don't stay alone. The kids can also help out with minor chores like arranging books, packing up toys, and so on. Be also sure to check our checklist on spring cleaning! Many principles still apply.
Is It Necessary to Clear Clutter?
Look around your home, there are so many things you don't need or use anymore. They are just there and have become a part of your home. It could be anything from old books, old clothes, old furniture, magazines, toys, and more. These are referred to as "clutter". Take time to clear them out and breathe in fresher air.
It is very necessary to clear out clutter because they tend to take up space that would have been used for better purposes. So, clear them out and get rid of them.
Conclusion
In all, Easter cleaning isn't something you should stress yourself about. Just consider it as your regular cleaning. The only thing different is that you are cleaning a bit deeper. Guess what? You can play music and have fun while you clean to spice things up! By the time you're done, you'd be proud of how sparkling and beautiful your home is.
Happy Easter! – have a great celebration ahead. Be sure to have lots of fun too!
---
---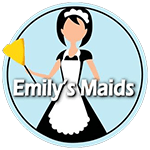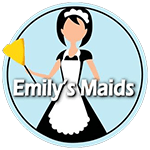 GET UPDATES
No charge. Unsubscribe anytime.