---
Everything gets better with checklists. Rather than spending time with undecisive motions and activities, checklists provide actionable plans you can implement to make pre-spring cleaning more productive. So, spring felt like a long time coming a few months ago. However, crazy snow and freezing temperatures will usher in spring in a few months. Although spring cleaning may have to wait a while, let's help you with tips to help you get ready for spring cleaning.
Take out the trash
Cleaning can be challenging with you buried in stuff. Hence, the first thing on the checklist is to get rid of what you don't need. This activity frees space around the home and provides a clear mind free of stress and anxiety. If you can efficiently perform this task, you won't have much problem seeing the cleaning through to an end.
Take your time to get rid of the things you don't need. By getting rid of them, you don't always need to throw them into the trash. If you want, you can donate some items or sell them. However, ditch whatever is left. If there are too many items to dispose of, rent a dumpster or hire a removal service.
Get help with cleaning
There is nothing wrong with asking for help or calling a professional house cleaning service for help with cleaning. If you don't have the energy or time to clean, ask around for cleaning services and book a time with the cleaning professionals. However, you can ask a friend or family member to help out. Besides, you can try automated cleaning with robotic vacuum cleaners. These cleaners get rid of debris and dirt efficiently.
Do these in no specific order
Yeah, the big idea is to get the job done without paying much attention to the order. Whichever works best for you, do the following:
Polish and wax the floor as needed to give it a bright appearance
Shampoo the carpets, wash the curtains and vacuum the floors
Rearrange the furniture, dust the walls, and clean hangings on your ceilings
Dust the bookshelves, baseboards, ceiling fans, and other surfaces
Clean the vents, dryer vents, air ducts, and replace the HVAC filters
Clean the window by wiping them down
Rearrange the kitchen and wash the dishes
Take out the fridge for a rub down and restock
Wash your bathroom and arrange the closet
Remove the pillow cover and bedsheets and wash them
Finish laundry and take out the trash
Checklist for outside
Inspect the gutters and roof for ice and snow damages. Also, check for loose shingles or noticeable issues with the tiles. Plus, remove debris, leaves, and sticks from the roof.
Inspect the doors and windows for leaks, holes, and gaps. Repair and replace the windows and doors where necessary.
Check the sprinkler lines, heads, and valves and fix whatever needs fixing. Also, check pipes and faucets to eliminate cracks resulting from freeze damage. Check sensors on outdoor lighting to identify the need for a replacement.
Service the HVAC unit to improve its efficiency. Clean debris on the unit, change the filters and clean the coils.
Test and install smoke detectors around your house.
Conclusion
Cleaning, either pre-spring or spring cleaning is easier said than done. However, a pre-spring checklist makes cleaning easy and breezy.
---
---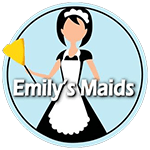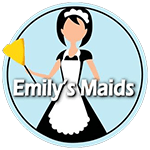 GET UPDATES
No charge. Unsubscribe anytime.