---
---
Hey guys! We're back with another article and this time we wanted to talk about 4th of July coming VERY soon and give you some cleaning tips before your party.
Before we continue with our "How to Clean Your Floors" guide, we wanted to quickly address this very important festivity.
We all know how special 4th of July is and you are probably expecting friends and family to visit. And of course, you want to impress them and make them feel at home. Besides, we all know it is important that our home is clean, sanitized and safe for our guests.
Here's what you can do!
---
Define The Areas You Will Clean
---
We absolutely understand that you have a busy life. Between work, family and running errands, you only have less than a week before the 4th of July.
Of course, if you are in the Dallas Fort-Worth Area you can always hire our cleaning service. But if you are doing this on your own, it will be hard and unrealistic to try cleaning your entire home.
Instead, start by just thinking and writing down your priorities when it comes to cleaning.
Are you planning on a barbeque out in your backyard? If that's the case, then your focus will be your backyard.
Maybe you have a nice kitchen and you want to entertain your guests while cooking something delicious? Then make sure your kitchen & dining area will be spotless.
Or, if you have more of a relaxed plan, you can just focus on getting the living and TV room ready for a movie night.
Besides this, you might even come up with other considerations, for example: are immunocompromised people coming to the party? Maybe someone that is allergic to strong fragrances? Keep that in mind when deciding what cleaning products are you going to use, whether you need to actually disinfect areas or just wipe them clean, etc.
---
Grab Your Cleaning Supplies
---
Of course, you can't clean unless you have all your cleaning supplies at hand! Depending on the tasks you're deciding on cleaning, you will need some cleaning products and tools. On the next chapters you will read about our suggested tasks and areas.
Just as a little heads up, you will need a regular vacuum with a brush attachment (and if you have an extra handheld vacuum, even better!) and a DIY all-purpose solution. This could be an equal-parts white vinegar and water solution, or a hot, soapy water solution made with mild dish soap for sensitive surfaces (granite, marble, quartz or wood).
You will need two or three different-sized cleaning brushes, microfiber cloths, a wire brush, a broom and mop, and a pressure washer if you have one.
Depending on the time and energy that you have available, you will discard (or not) some of these tasks, and therefore not all tools above will be essential, so if you don't have one, don't worry! Make sure it won't be necessary for the tasks you're planning before 4th of July.
---
Start With the Essentials
---
Now that you know what areas you will focus on, it's a good time to start with the essentials, which are the most common areas or surfaces that your guests will notice or use during their visit.
These areas are the ones that will make your home look clean overall, as a whole, instead of just small areas here and there.
For example, floors. Even if you've cleaned up your backyard, if your floors are dirty and messy, your entire home will look and feel that way. That's why you should at least sweep your floors quickly and, if possible, vacuum them as well.
Even if you decided that your guess will not be anywhere near your kitchen, you never know for sure, so it's best to give it at least a quick rinse and wipe here and there.
Wipe and declutter your countertops and place all your dirty dishware and cookware in your sink or your dishwasher and take out the trash. It won't take you longer than 5 or 10 minutes and it will cause a huge positive impact in your kitchen straight away.
Your guest bathroom is another area that you must clean, especially if there are several guests. There are extremely high chances that at least one of them will have to use your bathroom during your visit, even if it's just to freshen up or wash their hands.
Try to take care of the quality of the air, especially if you have pets. We get used to the smell of our home, but visitors will quickly detect when pets are around. If you have the time, make sure you mop your floors and don't forget to use a floor deodorizer, especially one formulated for pet odors. Use your air purifier if you have one, too.
---
Clean Your Defined Areas
---
Now that you took care of all the essential areas and surfaces, it's time to go into the areas where your guests will hang out.
When you're going through each area, think of yourself as a guest and spend 10 or 15 minutes in each area, until you realize what is out of place or needs cleaning. Does your dining table have little crumbs or stains? Does the grill look greasy and with food crumbs or burn marks?
Keep this in mind and you will quickly notice what needs to be cleaned.
If you're short on time, it's really important to keep a balance between "essential" areas, and your "defined areas" so that they can enjoy their visit as a whole.
Another important step is to take care of the heaviest cleaning duties first and leave the finishing touches for the same day or the previous day. The last thing you want to do that day is heavy-duty cleaning, because you will be too stressed out and busy that day, and you will end up exhausted and without any energy to entertain your guests.
---
Clean Your Backyard and Outdoors
---
For 4th of July is highly likely you will spend some time in your backyard. That being said, it can be a bit confusing to know where to start.
If you do have a deck or any floor with wooden planks, it might be a good time to clean it down with a pressure washer. Make sure you don't go overboard, sweep the nozzle at a slight angle and about 8 inches from the surface. Of course, this should be planned out with time because it might take some time for it to dry. The same goes for mowing your lawn.
Second, check your outdoor furniture to make sure it's working fine and that it doesn't need any cleaning. For surfaces where you will eat (tables, countertops) clean them nonetheless just to ensure they are clean and sanitized.
A one-part white vinegar, one-part water mix is usually a great solution because it's affordable and effective. However, keep in mind that natural stone surfaces do not get along with vinegar or abrasive products in general. Some materials such as granite or marble are safer if you clean them with hot, soapy water.
---
Don't Forget About Your Entryway
---
Your entryway, for obvious reasons, is the first impression your guests will have about your home. It's always a good idea to sweep your entrance, at the very least. If possible, mop your floors and when you are doing it, spray some deodorizer or add a few drops of essential oil to your mop water.
Your guests will immediately notice a pleasant smell and will associate it with your home being clean.
Clean the cobwebs, light fixtures and your entrance door, of course. If you have rugs or mats, take them outside to shake them clean. If you have an upholstery cleaner, you can quickly run your cleaner through your rugs.
Besides this, you might want to add a small decoration piece, but that's completely up to you.
---
4TH of July Checklist
---
By now you should have a more or less clear plan of what you are going to clean before 4th of July.
However, to make it so much easier to keep track of the cleaning task and areas, we wanted to create a checklist that you can print and follow easily.
You can even save in your documents for similar festivities in the future! We will make sure to leave some empty lines for you to fill out with any other tasks you deem necessary.
---
Conclusion
---
Now that 4th of July is coming so soon, you have all the tools and techniques to get your home ready and impress your guests.
And if you are having a busy weekend and you need some help to leave your home nice and shiny, you can always visit our booking page to learn more about our cleaning services in the Dallas- Fort Worth Area.
As always, feel free to contact us if you have any questions. We hope you have the best 4th of July and enjoy with your friends and family!
---
---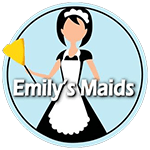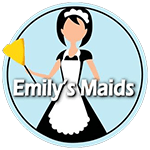 GET UPDATES
No charge. Unsubscribe anytime.