---
Schedule weekly or bi-weekly service starting this or next week and…
Get 50% OFF Your First 2 Months of Housecleaning!
With residential cleaning services listed as an essential service, this is as good of a time to book as ever. And with Vital Oxide, our professional-grade, EPA-registered hospital disinfectant, your family will have more protection from harmful bacteria and viruses. It kills 99.999% of corona-family viruses!
In addition to our special-ordered disinfectant, Emily's Maids has taken serious measure to protect you and your home.
So call (214) 556-MAID or reply to this email to get 50% OFF when you book weekly or biweekly service for at least 2 months.
If you work from home or have a house full of people, we'd be happy to help.
Most people seclude themselves in a room or part of house while we clean.
Others take the opportunity to go to the grocery store or go out for a walk.
We're still operating and we don't anticipate that changing.

Book at Least 2 Months and Get 50% OFF Your housecleaning appointments for the First 2 Months.
This is offer is good for Weekly and Biweekly; and all appointments come with our 100% Satisfaction Guarantee. This is also a great opportunity if you've never had a housecleaning service before and want to try it out, or if you have a cleaning service now but just want to see what Emily's Maids is all about.
Just reply to this email or call us at (214)-556-MAID.
We look forward to hearing from you.
~ Jill and Emily's Maids Team
P.S. To be 100% forthright with you: We are hurting like other family-owned businesses in Dallas. Our staff come first at Emily's Maids (that's the secret to our success!). That is why we are offering the best deal we have ever offered! I don't mind if we don't make – or even lose – money on this deal as long as our amazing talent are taken care of. Thank you for giving us a chance to serve you!
---
---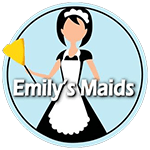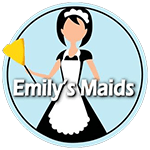 GET UPDATES
No charge. Unsubscribe anytime.