---
UPDATE 4/28/2021: 

Though the original special has expired, you may now get $30.00 OFF Any Make Ready Cleaning when using discount code FATHOM30. Just use the discount code when booking your Dallas maid.
---
Here's the deal. It's been slow for Emily's Maids.

My best cleaners need more work. Since I want to make sure they have a livelihood, I'm making YOU a deal.
Order a make ready cleaning from now until May 20th and get your cleaning 30% OFF.
I know this might be weird, but I want to keep my top performers even if we don't make any money from this offer. They will bring you all the joys of an incredible, immaculate, hassle free Move In/Out cleaning.

To sweeten the deal even more …

You will also get our home disinfecting extra for FREE.
Our professional-grade, EPA-registered hospital disinfectant will be applied to commonly touched surfaces, giving your clients peace of mind when moving into their new home.It kills 99.999% of corona-family viruses!
Free clean for your clients
Finally, if your client signs up for weekly or bi-weekly service after they move into their home, they will get their first clean for FREE! They just have to stick with us for a minimum of 8 cleans.

Like giving your clients a free clean? Imagine how quickly they will sing your praise to their friends.

Reply to this email or call (214) 556-MAID and someone from my team will get back with you.
Or, if your prefer, book online using our booking page. It only takes 60 seconds! Just use discount code "FATHOM30" at the online checkout.
Sincerely,
The Emily's Maids family
ph. (214) 556-MAID
P.S. It is my sincerest hope our clean exceeds all of your and your client's expectations. We won't make any money from this offer and that's ok. I just want to 1) help my amazing employees survive these times and 2) am confident once you experience our award-winning service, you will come back when the avalanche of pent-up demand is released. Until then, stay safe. We are all in this together ❤️❤️❤️
---
---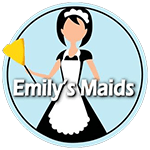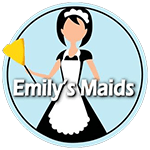 GET UPDATES
No charge. Unsubscribe anytime.