---
To keep your family and friends safe during a time like this, we have taken extreme measures to disinfect your home and prevent the spread of viruses; measure such as:
Disinfecting – Under normal circumstances our cleaning products and methods help tremendously in ridding homes from any illness causing microbes. Now we are taking an added precaution of disinfecting surfaces and high touch points to kill viruses and germs before we clean.
Increasing Social Distancing – In order to limit the amount of people our cleaners encounter, instead of meeting at our office, they go directly to your home. Using only solo cleaners, they usually only encounter one or two houses a day.
Hand Washing – Before entering your home, the cleaner applies anti-bacterial lotion. Upon entry and departure, they wash their hands with soap and water.
For further measures included in our policies and procedures, click this link:  https://emilysmaids.com/emilys-maids-coronavirus-and-flu-policies-procedures/
If you already have a cleaning service, PLEASE share our policies and procedures with them so they may better protect their customers. We are all in this together!
Protect your family and friends now with Emily's Maids anti-coronavirus/flu cleaning by calling (214) 556-MAID or booking online in 60 seconds, hassle free!

~ Emily's Maids
---
---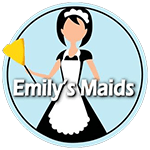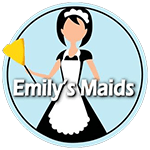 GET UPDATES
No charge. Unsubscribe anytime.