---
---
St. Patrick's Day is just around the corner! What better way to celebrate than by doing some Spring Cleaning for St. Patrick's Day? Both spring and St. Patrick's day are starting in just a few days.
Today we wanted to give you some tips to clean your home this week before St. Patrick's Day.
You'll be starting the spring season with the right foot, and if you're planning a big party, you'll impress your guests and have so much fun!
As always, make sure you check Emily's Maids of North Dallas page to book our professional cleaning service in the North Dallas area. Remember we also are serving Dallas, Grapevine and Flower Mound.
Without further ado, let's read some cleaning tips for St. Patrick's Day to have your home cleaned in the blink of an eye.
---
Start With Decluttering Before St. Patrick's Day
---
First of all, we always recommend decluttering. This is a fantastic opportunity because spring is a season where you can add so much color and personality to your home. Besides, once a quarter is the perfect frequency to remove old, unused objects that no longer bring happiness to your home.
If you have the chance, take the time to declutter your home, but make sure you stay on track to finish before St. Patrick's Day, which is tomorrow! If anything, take half a day to declutter your most problematic areas.
Here's a tip: set a timer for each area and leave 30 extra minutes to wrap up. Try to be realistic about your goals because it's better to finish a small, more realistic goal than set yourself a bigger goal and then feel frustrated by not finishing your goal.
Another great tool is to use three boxes to sort out your items. The three boxes are Keep, Donate, or Trash. Get rid of items that are no longer helpful or that do not add any value to your home.
This includes old magazines and newspapers, broken toys or clothes that are not your right fit anymore. If they are in good condition, you can donate them. Otherwise you should get rid of them.
---
Refresh Your Bedding
---
Your bedding is one of the most important elements of your house. Now with the new season, you need to make sure you don't have dust or allergens flying around.
This is the perfect time to deep clean your pillowcases and your comforter. Over the year they are gathering dust, sweat, and bacteria.
If you are still sleeping uncomfortably or if you notice allergic reactions all the time, the problem could be related to moisture or dust in the air. In this case, you can either invest in an air filter, a humidifier, or a dehumidifier, depending on the issue. This will certainly increase your sleep quality.
---
Clean Out Your Fridge and Pantry
---
While you're at it, it's time to deep clean your fridge and pantry. If you are decluttering, this is a perfect time because your shelves will be empty and ready for you to wipe them clean!
This will take you around 1 to 2 hours so take that into consideration for your schedule.
To clean your pantry and your fridge, here are some tips you can apply:
Check the expiration date! You might be surprised to find items that are no longer safe to eat. Check all your herbs and spices as well to ensure they are still tasty.
If you have the time, find an organizational system that works for you, such as lazy susans, stackable containers or just bins and baskets.
You might find some areas where you have greasy spots. A hard-bristled brush may be useful along with some degreaser or concentrated dish soap.
A white-vinegar mix is usually great for different types of surfaces. You might want to use an all-purpose cleaner or a bit of liquid dish soap.
---
Clean Your Outdoor Living Space Before St. Patrick's Day
---
Now that the weather is warmer, you can sweep your deck or patio. Also, pay attention to any outdoor furniture that needs to be washed.
For wood furniture, you can try using 1/4 cup of castile soap and pouring it into one gallon of warm water. Wipe your furniture and dry it thoroughly. If possible, let it air dry for a couple of hours.
Check for any necessary repairs because you want to enjoy your outdoor furniture to the fullest now that spring is just around the corner.
---
Focus on The Floors
---
You probably want to leave floors for last because, as you know, the smartest route is to clean from top to bottom. If you have been decluttering, for example, you know a lot of dust and lint is going to fall directly to your floors, so you want to wait until you've finished your other cleaning tasks before deep cleaning all your floors and remove all that dust and dirt.
As you know, each type of floor needs different cleaning steps. Mild dish soap and warm water are usually safe for pretty much all types of floors.
To deep clean carpet floors and area rugs, consider hiring a carpet cleaning service or renting a steam cleaner. Keep in mind the steam cleaner will take you around 3 – 4 hours if you have a big home. For hardwood or tile floors, sweep all floors and if possible, use a vacuum cleaner to reach corners and other areas.
Then, use a damp mop with just a tiny bit of soap and other cleaning agent (white vinegar, apple cider vinegar, etc). Mop with a fresh clean mop again and then a second time with a dry, absorbent mop. It's best to do this with plenty of sunlight and airflow to help your floors dry faster.
Pro tip: read our Essential Oils Cleaning Guide! You can add a few drops of essential oil to give your floors a delicious fragrace. However, keep in mind not all essential oils are safe for pets.
Related: How to Clean Your Floors: 5 Tools to Make it Easier
---
Bring in Fresh Flowers For St. Patrick's Day
---
Nothing says spring like fresh flowers! And besides adding some decór for St. Patrick's Day, it's always nice to add a few vases of fresh flowers after a deep house cleaning.
They are the perfect final touch because they add fragrance and color, and they will improve your mood when you look at them.
If you don't like flowers, you can light a scented candle, for example. You have many scents to choose from, many of them are soothing and calming. And they are also spring themed!
You can also use an essential oils diffuser which delivers pretty much the same results. The only downside is that they need some occasional maintenance and they can be a bit noisy.
---
Conclusion
---
There you have it! Our best tips for cleaning for St. Patrick's Day. We hope you get to clean and tidy your home as much as possible because today is St. Patrick's Day and we want you to enjoy this day to the fullest!
Remember to check Emily's Maids of Dallas if you need a professional cleaning service in the Dallas area. We'll be back soon with more cleaning articles!
We hope you have a lot of fun this St. Patrick's Day!
---
---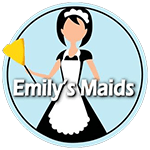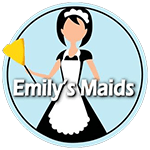 GET UPDATES
No charge. Unsubscribe anytime.