---
---
Hi! Were back with another article! We know today is Easter so, what better way to celebrate than with an Easter cleaning checklist?
Easter is a time of renewal and rebirth, and it's a perfect opportunity to do some deep cleaning and decluttering in your home.
By now, the weather starts to warm up and the days get longer. Let's make your home feel clean and fresh again. With an Easter cleaning checklist, you will stay organized and ensure you don't miss any important tasks.
Before we continue, remember to check our house cleaning service in Dallas. If you need our help this Easter, Emily's Maids is always happy to help!
Here's a step-by-step checklist to make sure you hit all the right areas in your home. We want to help you deep clean your home and enjoy it with your friends and family this Easter!
---
Easter Cleaning Step #1: Clean and Organize Your Kitchen
---
If you plan to cook or bake for Easter, then you better start cleaning and organizing your kitchen!
It's a good idea to start with your kitchen because it is one of the most time-consuming areas, and you can leave your cleaning products act on the surface while you take care of other areas.
Easter is a good opportunity to deep clean your appliances, which we know tend to be overlooked in regular cleaning.
The appliances that will need most care are probably your fridge, your stove and your oven. If you are deep cleaning your oven, look for fume-free oven cleaners or eco-friendly oven cleaners.
Next, you have your countertops, cabinets, and drawers. You will need a few microfiber cloths and all-purpose soap.
If you have the time for deep cleaning, you have to clean your sink, faucets and handles as well. A steam cleaner will be perfect for this job as it an reach difficult nooks and crannies. Besides, it's able to melt down grease and buildup.
Last but not least, sweep and mop your floors and make sure you open a window to let fresh air in. If you have ceramic tiles, mopping with a one part vinegar, 10 parts water mix should be enough. You can add a few drops of essential oil to help you add a nice fragrance. (If you have pets, check first if they are allergic to essential oils).
---
Next Step: Your Living Room
---
This is the next step in our Easter cleaning checklist, although you can swap it out with other areas if you need to.
Start by dusting all surfaces such as your shelves, your coffee table and your TV stand.
Clean any mirrors or glass surfaces using ammonia-free glass cleaner. If you don't have one, create a cleaning solution with one cup of warm water, one cup of white vinegar and 1/2 teaspoon of mild dish soap. Use a squeegee to wipe the solution and let dry.
Clean any upholstery or pillows too. They are often forgotten within your everyday cleaning checklist. Easter is the perfect time to clean these items! Especially if you are having guests soon. Check the care tag from your upholstery and pillows.
Depending on the material, you might need to clean them with water, solvent-based cleaners, or just with a cloth or a vacuum cleaner.
Related: Cleaning and Decluttering for the Holidays: An Easy Guide
---
Next on Your Easter Cleaning Checklist: Your Bathrooms
---
Your bathrooms are next and, for obvious reasons, one of the most challenging areas to clean. The key is to let your cleaning agents act on their own.
An effective DIY cleaning solution for your bathrooms are vinegar and baking soda. The good part is that you can let them any of them act on the surface for a long time. Then, add the next product to create a chemical reaction.
Don't worry! Mixing white vinegar and baking soda is perfectly safe. After you've added them to your surfaces, let 10 – 15 minutes and wipe. Make sure you leave a cleaning brush to use in your bathroom only.
If you prefer using commercial cleaning products, do not mix them (this happens quite frequently). They are meant to be used individually.
---
Next on Your Easter Cleaning List: Your Bedrooms
---
Because we're talking about Easter and deep cleaning, you need to make a big change in your bedrooms!
First, wash all bedding, including sheets, blankets, and pillowcases. Just like you did with your upholstery and pillows, check the care tag to ensure you are using the right cleaning technique.
Dust your bed frames, headboards and nightstands. You can use your vacuum cleaner with the proper attachment. Next, use a slightly damp microfiber cloth.
You can add one or two drops of olive oil if you have wood furniture. It will slightly moisturize your surface and give it a nice shine.
---
Vacuum and Clean Your Carpets and Rugs
---
Vacuuming is one of the most important steps, especially if you have area rugs and/or carpet floors. Carpets and rugs harbor dirt, dust, allergens, and pet hair. This affects the air quality and appearance of your home.
We know that Dallas has poor air quality. Therefore, it is important to keep your home deodorized and breathe clean, fresh air.
If you have allergies, microbes in your carpets and rugs will make you sneeze often. That's a sign you need to vacuum and clean your rugs and carpets.
First, pick up any large objects or debris on the carpet or rug. Do this to avoid your vacuum from getting clogged or damaged. Pick up all furniture items that you can move around.
Vacuum the carpets or rugs to remove loose debris. Use a crevice tool or a brush tool attachment to reach into corners and edges.
Make sure you vacuum in different directions to lift up the carpet fibers. Go slow and steady to ensure you are truly absorbing all the dirt in your carpet floors or rugs. Clean hair off the brushroll regularly.
If you have a steam cleaner or a wet/dry vacuum cleaner, you will be able to remove even more dirt. Follow the instructions on your vacuum cleaner or steamer and fill the water tank with any cleaning solution (if needed).
Do not oversaturate your carpet floors with water, because you will need them to dry thoroughly after you've finished.
Let your carpets and rugs dry completely before putting any furniture back on them. This might take several hours or even a day, depending on where you live. Dallas tends to be humid but with high temperatures, so it shouldn't take too long.
If possible, use a dehumidifier, windows, or fans to speed up the process.
Related: How to Clean Your Floors: 5 Tools to Make it Easier
---
Bonus Details for your Easter Cleaning Checklist
---
Last but not least, make sure you check every detail and areas that you normally miss with your daily cleaning.
This includes windowsills, baseboards and ceiling fans. They slowly gather dirt on top of them and you might not notice this, but your guests will!
Last but not least, add some fun décor! Easter is all about celebrating and filling your home with special items. Have fun with it and make it a family event!
Make sure you check our entire checklist down below and download the image to print it out! You can stick it in your fridge or save it in your personal agenda. Remember this checklist is only a guide! Feel free to adapt it in order to make it work for your family.
---
Conclusion
---
That's it! We hope you enjoy our easter cleaning checklist.
This checklist is a starting point, and you can adjust it to fit your specific needs.
We'll be back soon with more cleaning tips, and we hope you had fun and spend quality time with your family this Easter!
---
---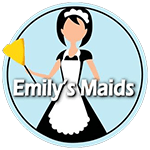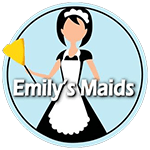 GET UPDATES
No charge. Unsubscribe anytime.