---
---
Hi! We're back with another cleaning article! This time, we wanted to answer this question that we get asked often: How much does it cost to clean a house in Texas?
We know the cost of a cleaning service is sometimes difficult to estimate or calculate. There are many factors that determine the cost of a cleaning service, and this means the cost can vary significantly.
Although our website does offer a quick and simple cost estimate calculator, we understand not all companies are the same.
In this article, you will read all the possible items that will impact on the cost of cleaning a house in Texas, and how important is the budget within a cleaning service.
We will also give you our best tricks to lower the total cost of your cleaning service! You might be able to get very nice discounts from your original cost after using some of our tips.
---
How Much Does it Cost to Clean a House in Texas?
---
You can find many different estimate costs for a house cleaning service in Texas. Most of them are somewhere around $120 and $250 on average. But that depends on all the factors we discussed earlier.
For example, if your cleaning company charges by square footage, you might have to pay more for a bigger home.
The type of service is also important. Most cleaning companies offer at least three services, which are standard cleaning, deep cleaning, and move-in or move-out cleaning. Standard cleaning is usually the most affordable one, but you might need a different service at some point.
Additional cleaning tasks can be in the range of $20 to $100 for each task.
With a nice discount, you can even find a house cleaning services in dallas under $100!
If you are a housekeeper, you might want to check the guide created by our friends from Dallas Maids, where you will learn how much it costs to clean a house from a house cleaners' perspective.
Related: Expert Tips for Cleaning Companies to Improve Online Reviews
---
What Affects the Cost of a House Cleaning Service in Texas?
---
As we mentioned earlier, this is one the most frequently asked questions for a cleaning company. In order to answer how much it costs to clean a house in Texas, we need to consider some factors about the customer and the house cleaner.
To get a cleaning quote, you will need to provide the following info:
The number of bedrooms and bathrooms and additional rooms that you want to get cleaned. Common areas (kitchen, living room, eating area) are usually included in every service. You should always confirm first.
The square footage of your home: some cleaning companies or housekeepers prefer to charge by square footage instead of rooms. This might benefit you if you have a really small home.
The cleaning tasks you want to have them do for you, such as vacuuming, dusting and tidying, as well as additional cleaning chores (such as deep cleaning or doing laundry)
Special instructions or requests such as using specific cleaning products or dealing with pets, for example.
Your desired cleaning frequency, because one-time cleaning services are often more expensive than recurring services.
Cleaning companies and independent housekeepers often have big differences in cost. Keep in mind that the operative costs of cleaning companies are much higher than an independent house cleaner.
---
How do I Find About the Cost of a House Cleaning Service in Texas?
---
There are many ways to know the cost of a Texas house cleaning service. Most cleaning companies offer an automatic calculator that adds the cost of each room, as well as any additional rooms or tasks that you need.
This is the fastest route because you are able to check exactly what you need. The best part is, they won't even have to know your name or contact info. In less than 10 minutes you can even compare different sites and see the pros and cons of each company or housekeeper.
With an automatic calculator, you can see how each additional task changes the total cost and if you are willing to pay the difference to get that extra room or task as part of your cleaning service.
If they don't have a website that offers this tool, you can contact them via email or phone number.
With emails, you can contact several companies at the same time requesting a budget. With phone communication, you are able to ask several questions quickly. You might have to take note of each price list individually, though.
---
How to Lower the Cost of a House Cleaning Service
---
After finding the perfect house cleaning company for you, you might need to lower the cost estimate you received from them. Here are some tricks to help you lower this cost:
Hire a recurring cleaning service:
You can lower the cost of a cleaning service by asking for a recurring service instead of a one-time service. Depending on the frequency of visits, you might get significant discounts on the total cost. A recurring cleaning service can give you many benefits in the long run, so you might want to consider this type of service instead of a one-time visit.
You might need to tweak the frequency to find the perfect balance between a recurring service (with a nice discount!) while still remaining affordable. For example, you might want to try a twice-a-month frequency and then switch to once every three weeks.
Don't miss out on freebies & discounts!
Cleaning companies will often give you discounts or special offers during a holiday, an important company event, or as a reward for frequent customers or first-time clients.
Make sure you follow your cleaners' social media or newsletter to find out about special offers.
Negotiate on cleaning tools and supplies:
Depending on the company or housekeeper, you might be able to reach an agreement where they offer you a discount in exchange for supplying cleaning agents or tools.
If your housekeeper or cleaning company agrees with this offer, you might see a small saving in the long run, especially if you are able to buy them in bulk. Plus, you will be able to choose your favorite cleaning products, which comes in handy if you have any preferences or restrictions (e.g., eco-friendly or fragrance-free products).
Take charge of some cleaning tasks:
Cleaning services include a limited number of tasks. Make sure you ask which cleaning tasks are charged as an extra. For example, doing the dishes, cleaning windows or cleaning the walls). If they are not included in their cleaning checklist, you might have to do them by yourself to cut costs.
Your cleaning costs will increase if your house is really messy. This might be the case for rooms that were closed for some time or areas that are not cleaned regularly (e.g., behind the fridge or inside your kitchen cabinets).
Tidying up quickly before your house cleaners arrive can avoid you having to pay additional fees. In any case, if there is an area that is particularly messy or that has not been cleaned in a while, you might want to consult your cleaning service first.
---
Why Does it Cost so Much to Clean a House?
---
By knowing the cost to clean a house, you can get some insights about the company or housekeeper.
A reliable cleaning service will find the perfect balance between a reasonable cost while maintaining exceptional quality and reliability.
If you find a company or housekeeper with prices that are much lower than their competition, then it probably means they needed to cut corners in some way. They might be sacrificing quality, responsibility, or safety.
Companies with lower costs might be just getting started, and therefore offering lower prices to build a clientele. This is not necessarily a bad sign, they could be fantastic cleaners! But they might not offer all the advantages of a more experienced house cleaner.
Consider researching different cleaning services, supplies, and discounts in order to find the best price for the job. Reviews and ratings are important because, in the long run, a service that is way too cheap will (most likely) not be able to offer you an outstanding service, or they might encounter issues with their customers more often.
At the end of the day, a cleaning service helps you save time, energy (and sometimes even money!) in the long run. We suggest you try at least 2 – 3 times to really see the benefits in your household and in your life in general.
Related: Tricks to Simplify Your Housekeeping
---
Conclusion
---
The cost of a house cleaning service in Texas is certainly affordable, especially if you choose a recurring service.
Keep in mind that quality usually increases along with cost. Taking care of your finances is just as important as making sure that you are getting a top-notch cleaning service.
Just like any other service or product, it's all about choosing if your priority is price, quality, or a both. As we mentioned earlier, make sure you compare different services and check their reviews and ratings, especially if they offer lower prices than competition.
If you are wondering how much does it cost to clean your house, you can check Emily's Maids of Dallas booking page to get a free estimate in less than one minute!
We hope these tips help you learn more about the cost of cleaning services in Texas. Don't forget to check our blog for more cleaning tips!
---
---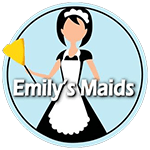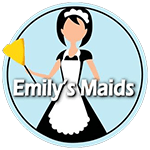 GET UPDATES
No charge. Unsubscribe anytime.