---
Founder Greg Shepard's use – and acceptance – of credit cards has helped him fund personal travel and reduce embezzlement issues
By Erica Sandberg | Published: November 21, 2018 | View original article here: Small Business Credit Profile: Emily's Maids
Greg Shepard founded Emily's Maids with one mission in mind: to provide the best low-cost maid company in Dallas, Texas.
It was an alternative to a different housekeeping business he had started that caters to the higher-end crowd. Shepard recognized that wanting a clean home is a universal desire, but hiring help is not within everyone's budget.
In response, he created Emily's Maids. It's a bare-bones affair, with basic cleaning supplies, standard services and housekeepers who hail from all over the world.
"If a caller [to the high-end service] says, 'you are too expensive,' my staff recommends Emily's Maids," says Shepard. "It is nice to be able to take care of all housecleaning-seeking customers. From day one we were producing incredible cleaning results from talented cleaning artists."
While customers were singing their praises and telling their friends about the company (which reduced their marketing expenses), running a successful business still has many associated costs. With the help of just a couple of credit cards, Shepard is cleaning up.
How did your credit history affect the way you financed your venture? Any challenges with scores or access to credit?
Fortunately, I had the best dad a future entrepreneur could have. He taught me the importance of managing money and maintaining a good credit rating. It's been years, but last time I checked my rating was in the high 700s to 800s, depending on the credit rating service.
By diligently paying off all my credit cards monthly and living below my means, I've never had issues with access to credit. I paid everything on time, never defaulted – that's the way to get good credit. I've always tried to live well below my means.
Because of that, the credit card companies sent me cash advance checks, and there were occasions that I used them. In fact, they were a lifesaver. I had to make sure people I hired were paid the day I was supposed to pay them, and if cash was short I could use the checks. I'd immediately pay the debt off, though.
Which credit cards do you have and use and why did you choose them?
All my credit cards are from Chase. For my company I have the Ink Business Unlimited℠ Credit Card and for personal use I have the Chase Sapphire Preferred Card. They integrate seamlessly with my online banking. I keep all my credit cards and bank account info in one place. It's simple and ultra convenient. I log in online and everything is there. That's why I chose the two cards. It was a no-brainer.
I also wanted the best points program, and I can earn a lot with both of the cards I have. In fact, they've gotten me around the world and it's always been for free! To get the points I charge all the supplies that are involved with the business, like cleansers, phone service, Google ads – anything that can go on the cards will go on them. I have it set to autopay so I don't even think about it. The points accrue naturally.
I mainly cash out the points for personal use instead of for the business. That's the best thing about rewards cards. My wife and I love to travel and we always have ample points to get where we want to go. It's paid for roughly $7,000 a year in travel expenses. When I think about it, that's pretty amazing.
How are credit cards helping you and your business become successful?
It's not just me using credit cards to pay for things that the business needs, but accepting them, too. We require all customers to pay with them. The small sum charged by our merchants is well worth the ease of payments. There is nothing easier than running credit cards for services bought. We get paid more often this way. Non-payment is now really rare compared to when we had accepted cash or checks. It's not only convenient for us, it is also preferable for our customers.
Something else, though, that not everyone talks about regarding having employees is that accepting only credit cards lessens the chance of embezzlement. It's easier for staff to skim money from a business if cash and checks are flowing through – a fact I unfortunately found after having an employee steal from my company. Requiring your customers to pay only with cards will lessen your stress level substantially.
What lessons have you learned about borrowing money along the way that you want to share with other entrepreneurs?
Guard your [credit] score with your life! Always pay your credit cards in full on a monthly basis. And when starting a new business, credit cards should always be your last resort to make ends meet. Don't charge what you can't repay. That sounds obvious, but it's not, especially when times get tough and money is tight.
As you become more established, credit cards are your friends. Get a card with the lowest rate as possible, even if you know you will pay it off every month. It's just good to have. The card should also come with a great rewards program so you accrue points. Trust me, they will build up fast if you put things for your business on them, and you'll be really happy you did.
If you want to make sure you don't go overboard, though, set a limit for what you can charge each month. It shouldn't be so high that you can't pay the whole bill easily. If it's $500 and you reached it, stop. It's up to you to know what you can afford so you better figure out what it is before starting out.
---
---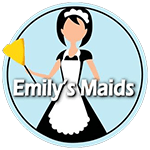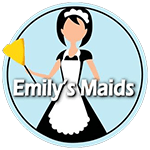 GET UPDATES
No charge. Unsubscribe anytime.