---
A house cleaning side business is wonderful for women or men wanting to mop up extra money. First, advertising is easy, second, a cleaning service is super scalable, and finally it doesn't take a lot of dollars to start.
1. Advertising
Business Cards – Printing out 20,000 business cards and passing them out at apartment complexes is cheap. If you pass out cards during your available time, carrying your company cell phone, you'll be able to fill up your schedule fairly quickly.
Just remember it's a numbers game: For every apartment complex of 800 units, expect 2 or 3 jobs. One job immediately, another job a day or two later, and finally the third job within 2 weeks.
Online – Create a website, Facebook, google my business page, and link all three together with backlinks. If you can get ranked on the first page, then expect an order of magnitude and more business. Learn SEO basics.
Referrals – Stick in there because the bigger you grow, the more referrals you'll receive. The best advertising is for free.
2. Scalable
House cleaning is easily scalable.
When (not if, IF you follow my advertising advice above) you have more business than you can handle, write an easy to understand cleaning-guide and start hiring people to clean! the bigger you grow, the more money you make.
That's how I made my first million.
3. Cheap To Start
To start all you need is a vacuum, business cards, a dedicated cell phone, and some cleaning supplies. House cleaning along with any similar dull job (window cleaning, painting, lawn care, etc) is easy to break in and immediately make money.
And, more importantly, it has the potential to grow into a real business. Quitting your day job for your own business is one of the most liberating things you will experience.
This article was included among other side hustles in this AppsJobs.com article, How To Earn Money With Part-Time Jobs – 29 Professionals Reveal. It's a great read so check it out!
---
---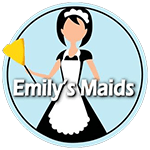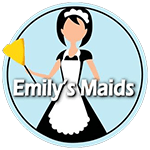 GET UPDATES
No charge. Unsubscribe anytime.