---
---
We all know Mother's Day is coming soon, and what better way to celebrate than by cleaning your house as a gift for your mom or your significant other? We all know the hard, tiresome work that mothers do for their households and their families. The last thing they should be doing is cleaning on their special day!
Mother's Day is just around the corner, so make sure you read our article where we can give you a few cleaning tips for you and the rest of your family. Besides creating a special day and perhaps getting a thoughtful gift, you can also clean your home to remove stress and physical work from Mom.
Now, remember you can hire a professional cleaning service as a Mother's Day surprise so your entire family can have a special day while your home is getting cleaned by Emily's Maids of Dallas.
If you do want to take this into your own hands, you should pay attention to those areas that are not cleaned that frequently to make a huge impression and a noticeable change in your home.
Keep reading this guide to find out more!
---
Mother's Day Cleaning: How to Get Started
---
First of all, you need to pick up all your supplies. Keep in mind you're going to wash and wipe areas and surfaces that you don't necessarily clean every day, such as windows, baseboards, windowsills, ceiling fans, and so on.
What we recommend is having several basic cleaning agents that you can mix safely with each other to form different cleaning solutions for each surface. You will need specialized cleaning products if you have delicate surfaces such as leather or wood.
Remember that organic products are sensitive to sudden changes in temperature in humidity. Dallas has noticeable changes during the day, which is why you need to take care of these types of surfaces.
Natural stone surfaces such as granite or marble are sensitive to acidic products, so you might want to get a specialized stone cleaner as well.
Besides, you will need cleaning tools and devices: at least 2 or 3 non-scratch sponges, a spray bottle, and plenty of clean microfiber cloths. This way, you will be able to cover different areas without using dirty towels that will only transfer dust and dirt across surfaces.
Finally, a vacuum cleaner and a steamer for removing heavy grease and grime would be ideal.
You can check our Spring Cleaning Supplies Guide to get more ideas on basic cleaning agents, eco-friendly products, and other items and supplies.
Of course, all these supplies will depend upon the areas and the cleaning tasks that you will be covering for your Mother's Day Cleaning. In this article, we will cover different areas and rooms so feel free to add or take them away what you need for your own home.
Related: What's In Your Cleaning Caddy?
---
Organize the Pantry
---
The pantry can get messy more often than not, and sometimes you never seem to find the time to clean and organize it. If you want to give your pantry a fresh, clean look, you have many options.
You can take the fastest route and clean all surfaces. If they are wire shelves, it is highly likely that they look greasy or sticky. Hot, soapy water will be your ally here. You should use a sponge or a large brush, as well as a soft toothbrush for the sides and hard-to-reach corners.
The soap concentration should be higher or lower depending on how sticky they are. You can use concentrated liquid detergent for particularly tough areas. Don't forget to wipe after 15 minutes.
If you have laminate shelves or cabinets, just hot, soapy water will do. Make sure you scrub with a non-scratch sponge, then wipe using a damp cloth, and then wipe again with a dry cloth this time. Let surfaces dry for at least 30 minutes.
On the other hand, if you have beautiful wooden shelves make sure you use very little water. As you know, humidity and wood do not get along. In this case, you should use two tbsps. of white vinegar, two tbsps. of mineral oil and one tbsp of lemon juice. All these ingredients will clean, moisturize and leave a fresh fragrance afterward.
Besides just cleaning, by decluttering and organizing your ingredients you will be making a change.
You can order some pantry food containers with labels to give it a complete renovation. If you do, make sure you don't go too crazy with it. Leave some space between each container and if they are open shelves, you can even place plants or herbs.
---
Clean Hard-to-Reach Places
---
There are some areas that you overlook when cleaning your home because they might be hard to reach. For example, your ceiling fans (if you have any). They collect dust and might be hard to reach and clean, especially for a shorter woman.
In this case, you can use the old pillowcase trick: just stick each fan into an old pillowcase, and you can wipe it with a microfiber cloth or a large brush.
On a similar note, you should also take care of light fixtures. These fixtures often come with nooks and crannies that are not easy to reach, especially if you're standing on a ladder. Because this is a light fixture, you should stay away from water and instead use a clean, long-bristled cleaning brush or, even better, a handheld vacuum cleaner.
---
Vacuum and Clean Your Floors
---
Floors are one of the most tiring surfaces to clean, because they absorb everything that falls down and, of course, are not easy to cover because you need to move around constantly. Besides, each type of floor has its unique cleaning steps, so this just adds more work.
Vacuuming and mopping your floors will create a huge impact on the cleanliness of the entire room and, if you read Part I and Part II of our essential oils cleaning guide, you know you can also add them to your cleaning solution and bring a fresh, calming vibe.
Besides floors, another item that you commonly overlook is baseboards. You should follow the same steps as you would do with a floor of the same material: hot soapy water for ceramic or porcelain, a specialized cleaning product for natural stone or hardwood.
If you have MDF or PVC or any other type of floor, it's best to stick to vacuuming and wiping with a dry cloth, or just follow instructions from your manufacturer.
---
Take Care of Windows and Windowsills for Mother's Day
---
Windows are cleaned much less often than recommended. With time, frames gather dust, and the glass looks dirty and dull. Fortunately, they're really easy to clean! You just need to be quick and follow the steps methodically.
You can start with your windowsills. You're going to need a vacuum cleaner, some hot soapy water, a degreaser that you can apply using a spray bottle, a sponge, a large brush, an old toothbrush for corners, as well as a microfiber cloth.
First, vacuum everything you can to remove debris and dust. Next, apply a bit of soapy water and scrub with your brush or a sponge. Then, apply the degreaser and scrub thoroughly using your brushes. Rinse and wipe every residue with your microfiber cloth.
Next, we have the glass panes. Outside windows are quite easy to clean because all they collect is dust and droplets. Everything you will need is a spray bottle with water (or a one-part water, one-part vinegar mix if your windows are really dirty) and two microfiber cloths.
You will use the first one only for wetting your window (or mirror). The second one is for drying. Start by folding your microfiber cloths until you can place them in the palm of your hand. Wet the first cloth and wipe following a "Z" pattern, and then repeat the steps using the drying cloth.
---
Give Mom a Gift Certificate to a Professional Cleaning Service
---
All the tasks above are rewarding but certainly challenging and time-consuming. If you wish to enjoy this Mother's Day with your family and make it a really special day, it's actually quite common to hire a professional cleaning service.
This allows you to spend this day enjoying yourself with your family instead of cleaning and scrubbing all day long. And it's also a nice surprise! Imagine seeing your mom's or your SO's face as they walk in to a clean, spotless home after going out for a nice lunch.
Research has shown time and again that cleanliness makes us happy, and this is even more noticeable after you created an entire special day for Mother's Day.
---
Conclusion
---
Mother's Day is right around the corner, and deep cleaning a home is an amazing gesture. It will take some pressure off their shoulders and make them feel comfortable in their clean, fresh home.
If you want to follow this guide, you will need around 3 to 4 hours to complete every step. You can shorten the total number of steps and rooms if you want to finish faster.
And if you have neither the time nor the energy and you want to spend it instead in a nice lunch or go out and do something fun, you can call our professional cleaning service in the greater Dallas area. We will take care of your home while you enjoy Mother's Day with your loved ones.
We wish you the best Mothers' Day ever!
---
---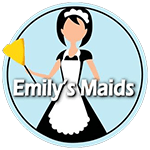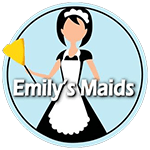 GET UPDATES
No charge. Unsubscribe anytime.