---
---
Hello and welcome to our newest article! We can't believe Christmas is coming so soon! That's why we came up with a last-minute Christmas cleaning guide  for you to clean and organize your home as much as possible before Christmas Eve.
Christmas is such an exciting time of the year when you get to spend time with your friends and family. If you have followed our blog for a while, you know we create our checklists following a weekly or monthly structure.
We already created an article for the holidays last year. But in this case, and knowing how soon Christmas is, we are going to take a slightly different route and make it a 1-day schedule.
This way, you can do the most out of these 24 hours prior to the night of Christmas, to give you some time to prepare your home before guests arrive.
We've estimated that you have around 6 hours in total for cleaning before Christmas, so make sure you organize your time and sort out which tasks you are going to accomplish each day.
This guide is only a suggestion, you are welcome to reorder, add or remove tasks and even incorporate other areas in your home.
As always, we'd love to suggest you check our professional cleaning service in Dallas, Grapevine, Southlake and Flower Mound.
Our make-ready cleaning service in Dallas can get you out of a hurry so you can focus all your energy in preparing your dinner, decorating your home or running errands.
Without further ado, here is how you can clean your home last minute before Christmas!
---
First Step: Your Guest Bedroom & Bathroom
---
Because time is very limited this week, we want you to focus on the absolute must-clean areas. This includes the guest bedroom & bathroom, as you are most likely to have guests staying over this weekend.
We are saving the kitchen and the living room as the next step, because they are more likely to get messy during the week.
Now, let's get to the chase!
Your bathroom can be the best place to start because this is the type of room where you want your cleaning products to sit on the surface for 10 – 15 minutes while you are doing something else.
If you are in a hurry, don't forget about the most important steps: decluttering, taking the trash out, cleaning the toilet and quickly wiping the sink and the mirror.
You have many amazing DIY cleaning solutions to try and clean your bathroom really quickly. For example, you can check our Bathroom Cleaning Guide. You might not even need to clean the shower if your guests are not planning on using it.
While your cleaning products are acting on your bathroom, it's time to return quickly to your guest bedroom.
Obviously, it is important to make the bed, vacuum your floors and refreshen your room. Just opening up a window and lighting a candle (if it's a Christmas-themed candle, even better!) 30 minutes before guests arrive would be a great touch.
Leaving one or two "bonus" items is always nice to welcome your guests. It can be anything from a breakfast table, a bathrobe, a throw blanket or some sweets.
Don't forget to make some room for luggage and storage! It is not uncommon to have your guests stay for an entire week or two. In that case, remember to make some room in the closet for their belongings.
---
Second Step: Cleaning Your Kitchen Before Christmas
---
Our two suggested areas are the kitchen and the living room afterward.
The kitchen and the living room can be switched if you don't plan on spending too much time with your guests in this room.
In this case, try to focus on preparation areas and any appliances that you are going to need. Ovens and grills are popular choices for obvious reasons. All your countertops should be decluttered and cleaned thoroughly to prevent bacteria, viruses or anything else that might come into contact with your food.
Remember it is extremely important to consider the materials you have in your kitchen (countertops, cabinets, appliances) and choose the right product for each surface.
For example, vinegar or citric acid are often suggested as cleaning products, but they don't work properly on granite and marble countertops and can even cause staining.
We know time is a very important constraint here (you must be reading this within 24 hours of Christmas!). If you have very little time, focus on at least one area for preparation and on your appliances. You will probably need to apply a degreasing or deodorizing product (e.g., oven cleaner, dish soap, baking soda).
Take into consideration this in order to leave the cleaning product to act on the surface while you are taking care of something else.
Check our guide for cleaning kitchen items and major appliances to get more info!
---
Third Step: Cleaning Your Living Room Before Christmas
---
Your living room is the area where your guests will gather to spend quality time and celebrate the holidays. It needs to be extra clean and organized to make all our guests comfortable!
First, you need to take care of your furniture.
If you have a wet/dry vacuum cleaner it would be perfect to use it now to deep clean your couch. However, take into consideration that you will need a few hours of sunlight to dry naturally your sofa and other pieces of upholstery.
If you don't have one, try using a microfiber cloth and a cleaning agent such as baking soda or vinegar. Hydrogen peroxide is great for removing stains if you come across them.
In any case, you need to check the care tag first to decide if you are going to use a water-based cleaner, solvent-based cleaner or just a vacuum cleaner.
Make sure you declutter your coffee tables, TV stands, and nightstands because your guests will need some room for their drinks and food, smartphones and board games.
Quickly wiping them with a microfiber cloth is usually effective enough to remove dust and grime. It needs to be slightly damp in a mild cleaning agent, such as vinegar.
A 1:1 rubbing alcohol and water is effective too, but using it frequently can cause discoloration on some surfaces.
---
Bonus: Clean Your Entryway Before Christmas
---
Because this is a special event where you are receiving friends and family, it is important to prepare your entryway to create a great first impression.
The must-have cleaning steps for your entryway: sweeping and/or vacuuming your surface, cleaning your coats/shoes rack and removing odors.
Remove odors, especially if you have pets. They usually leave hair, dandruff and bacteria, which causes odor that we slowly get used to. A floor deodorizer would be ideal in this case.
Your coats and/or shoes rack will probably need to be cleaned as well. Depending on the material you can use a stainless-steel cleaner, or a microfiber cloth with a drop of mineral oil (for wooden racks). Even spraying a 1:1 white vinegar and water mix should be plenty enough.
Of course, leave some space in your racks for your guests to hang their coats and shoes!
Similar to our suggestion for the bathroom, you can use a Christmas-scented candle to impress guests as soon as they walk in.
This should take you around 15 – 20 minutes, and you probably want to save this room for last as it is not going to be an area where guests will spend too much time at!
---
Emily's Maids Cleaning Checklist Before Christmas
---
We've decided to compact all the essential cleaning areas and tasks in this super short cleaning guide. We're leaving an extra slot empty so you can fill it out with those particular areas you want to add to your list.
Feel free to open the image below and print it out to make it easier to follow the process during the day!
---
Conclusion
---
We know this is an extremely busy time for you, so we want you to take this opportunity for cleaning before Christmas Eve and still preserve time and energy to enjoy with your friends and family.
Here is a quick summary of our recommendations:
Start with the guest bedroom & bathrooms if you are planning on having guests! That way you can forget about them once they're ready until your guests arrive.
Next, move on to the kitchen. You are probably planning on cooking a Christmas meal right now, so make sure you have a cleared-out surface for preparing your meals, and your stove or appliance ready for cooking as well.
Then it's time for your living area. Prioritize the areas where your guests will spend the most time. If you have a large L-shaped couch, it needs to be cleaned and deodorized. If possible, clean any rugs and coffee tables. Pretty much by decluttering and wiping surfaces your living room will look great!
Always check your cleaning products on small, inconspicuous areas first to ensure you are not damaging your material or surface in any way.
Don't forget to check our blog for more cleaning tips. We hope we can bring a lot more content this upcoming year: anything from DIY cleaning solutions to organizing and decluttering tips.
Merry Christmas!
---
---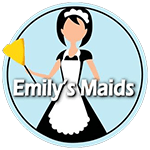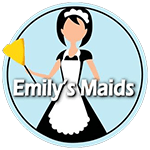 GET UPDATES
No charge. Unsubscribe anytime.