---
---
The holiday season is here! This is an amazing opportunity to start the new year with the right foot, and what better way than by cleaning and decluttering your home?
If you've kept your home cleaned and organized throughout the entire year, you probably have a very organized cleaning/decluttering system by now. However, things tend to go a little crazy during Christmas and new year's eve.
And if you don't plan on hiring a professional cleaning service, you can put your effort during this time of the year into keeping up with your cleaning and organizing. A good way to motivate yourself is to think of the results: it might take you some effort and time, but by the end your home will be nice and clean and you'll get to keep your most appreciated and useful belongings.
So, without further ado, let's start our holiday cleaning and decluttering time!
---
One Side of the Coin: Decluttering and Organizing
---
If you've read our article about Organizing vs Cleaning, you already know by now that both of them are super important for keeping your home nice and tidy and also to improve your wellbeing.
They're two sides to the same coin. A house with too much stuff can become overwhelming because no matter what you do, there's always something out of place. For having an organized home, it is recommended to have a designated place for everything. That becomes harder and harder with more items.
The question is: how much stuff is "too much stuff"?
According to the L.A. Times, there are 300,000 items in the average American home. There's no easy way to say how many items are in your home, or what even constitutes an "item", but what we do have to consider is that it's not unusual to continue buying stuff, but we don't get rid of old stuff as fast.
A good rule of thumb is to think about everything you haven't used for over 6 months. Maybe it's just not worth the space that is occupying right now at home. Nothing should sit in your home long enough to collect dust, for example.
This is easier said than done, of course! It's hard because not only it is a long, time-consuming process, but it is also attached to getting rid of sentimental items, fighting nostalgia and over-attachment.
This is why you should follow a system, a method that's been proven to be effective. There are many organizing and decluttering methods, such as the konmari method by Marie Kondo or the 20-minute method.
You can always adapt them to your personal circumstances, but try to stick to the original methods as much as possible so they can work properly.
---
The Other Side of the Coin: Cleaning
---
The other side of the coin is cleaning, of course. Even if you manage to reduce the amount of stuff you have, they still need to be cleaned. The worst part is, unlike organizing, you also need to clean floors, walls, windows and other "permanent" items at home.
By now, we all know how important is to keep our home clean and sanitized.
On top of that, you have the holiday season and are probably expecting guests. You already know there's going to be a lot of cleaning involved so your home can look nice and clean and your guests feel comfortable and have a great time.
With that in mind, it's always best to organize/declutter and then clean. This is because you're probably getting rid of a lot of stuff, that won't even need to be cleaned in the first place. Once everything is in its right place, it will be easier to clean everything out.
---
How to start Organizing and Decluttering for the Holidays
---
December and January are a good opportunity for decluttering your home. Maybe you have a couple days off from work and you can take this chance to go through what needs to be organized and decluttered (besides spending quality time with your family, of course!).
Also, because this is a particular time, you might need a special approach in order to keep your guest bedroom empty and adapted to your guests for the holidays, for example. Consider you might need to have "extra" items such as seating chairs or tableware, which are otherwise stored during the year.
Keeping in mind everything that your guests will need to make themselves at home, it's time to start with organizing!
You can follow any methods you'd prefer. It's best that you do research and even try them in a small space first. You can also mix and match if that's what works for you.
Depending on the method you prefer, you would organize everything by category (clothing, paperwork, sentimental items, etc.) or by room (kitchen, living room, bedroom, etc.).
For sentimental items, you should do this on your own, unless it's shared with other family members. This is because if we've decided to get rid of something that no longer brings us joy (either by donating, recycling or discarding), it is extremely likely that someone else jumps in and stops us from doing that (again, as long as they're only sentimental to you).
However, non-sentimental items can become part of a shared activity with family members. Grown adults can take care of common areas(kitchen and living room) as well as documents and paperwork, while kids can organize and declutter their belongings (such as toys and clothing).
---
Where to Start the Holiday Organizing and Decluttering?
---
This question is more than valid. Because there's so much to do, you might not know where to start since everything's important. Also, this might take you more time than expected so you can never be too sure that you'll do every single room of your home.
If you're expecting guests, you might want to start there. Remember to take out your holiday décor and garments, as well as everything your guests will need (extra blankets, bedding, additional seating, toiletries, etc.) and leave enough space in the guest bedroom's closet and bathroom (if any).
Next, we have public areas. These are important on different levels: if you or your guest are planning on cooking a lot, you need your kitchen to be organized and decluttered so that the cooking process goes by smoothly and efficiently.
Up next is your bathroom and laundry area. Remove any expired or empty cleaning products and refill any personal care items such as shampoo and hand soap.
Don't forget about your office and paperwork! We tend to save receipts and warranty documents that are no longer useful, and many of them can be saved in a digital format, thus reducing the physical space that they require.
Last but not least, your bedrooms. You can remove any clothing that doesn't fit you anymore and decide whether you want it to donate, discard or recycle.
---
Next Step: Cleaning for the Holidays
---
Now, cleaning for the holidays is very similar to a regular cleaning process. Remember to break this into smaller steps if you want to succeed and keep yourself
You do need to consider some "extra" cleaning tasks, such as cleaning inside cabinets and drawers, mopping and vacuuming your furniture, and giving your guest bedroom and bathroom a good rundown.
In the kitchen, pay special attention to the fridge and appliances such as the oven and the microwave. Clean them inside out
In the living area, remember to vacuum and/or wash your furniture, including your throw pillows and throw blankets. Clean every single knickknack that you have as well.
Your bathrooms deserve a good rundown, too! Because this is more of a deep cleaning, you should pay extra attention to the mirrors, your fixtures and any other items such as sink cabinets and toiletries, as well as doorframes and doorknobs. Spray down the shower screen or wash your shower curtains to avoid mold and soap scum stains.
Deodorize and ventilate properly your closet. You can use coffee grounds or chalk and save it in a glass jar with holes on the lids, to remove the typical "musky" closet odor.
Don't forget to clean upper and lower corners between walls and the floor or the ceiling. They are often overlooked when cleaning. You can give it a nice "Christmas" touch by using a special fragrance when mopping your floors, for example.
---
How to Keep a Schedule / Checklist for Holiday Cleaning and Organizing
---
Because this is a lot of work, it can become overwhelming and you might not have that much time available. Between running errands, preparing your Christmas and New Year's Eve meals and enjoying time with friends and family, you have very little time.
Whenever you have a big assignment or task,  it's a good idea to split this into smaller tasks. It will give you a sense of achievement once you start checking things off of your list. Plus, it will be easier to accomplish everything when it's written down, because a) you won't have to remember everything you need to do and b) the plan is already set and you just need to follow it.
---
Conclusion
---
There you have it! Start as soon as possible with your decluttering and organizing, and end things up with a nice deep cleaning.
Before doing so, consider hiring a professional cleaning service to spend this time with your loved ones. Merry Christmas and Happy New Year!
---
---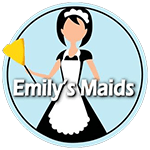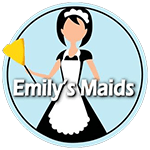 GET UPDATES
No charge. Unsubscribe anytime.