---
---
Hello! We hope you enjoyed this weekend! Now you are probably asking yourself how to clean your home after the holidays.
At Emily's Maids of Dallas, we always love to share house cleaning tips online. And we know there is always chaos in your home before and after an important event or family gathering. Cleaning after the holidays is always a challenge.
Besides, we can't forget this is the last week of the year! This is the perfect chance to take a look at every room and decide what are you going to declutter, clean and organize your house.
This is why we found it helpful to create a guide for you to go through each area in your home this week to make it look clean and shiny again.
Some people think it's a good luck sign to clean your home at this important point of the year. Regardless of your superstitions, what better way to start your year than by deep cleaning your home? This is the perfect opportunity to start 2023 on the right foot!
Without further ado, here are some tips to clean your home after the holidays. Enjoy!
---
Create a To-Do List to Clean Your Home After the Holidays
---
Following a list and/or schedule is the best way for you to accomplish your cleaning tasks without forgetting anything. With a list, you will also avoid spending unnecessary time on other tasks that were not part of the plan.
To keep track of your time without getting overwhelmed, you can try using the 20/10 method. This consists of cleaning for 20 minutes and then taking a break for 10 minutes.
Cleaning can be exhausting physically and even mentally (thinking of the best way to organize your items, having to discard or give away sentimental items…) so you might need a break. Don't forget to set your timer to avoid your break from extending too much!
Even though you are creating a list to clean your home after the holidays, you can still take this list as an example to clean your home the next week, or even adapt it to your recurring cleaning schedule.
Keep in mind that you are probably very tired after this hectic week! Set some reasonable expectations so you can clean as much as possible and tackle all essential areas without getting burned out.
---
Declutter Your Home After The Holidays
---
Although it would have been ideal to declutter your home a week ago in order to donate for the holidays, you are still on time, and it is never too late.
It also makes sense to do this before cleaning. You might have items that you feel should be deep cleaned after the holidays, but those items might not be with you this new year in the first place.
If you keep that in mind, it doesn't make sense to clean if you haven't decluttered in the first place. And the first week of this new year might be the perfect time to do it!
One of the most well-known strategies for decluttering is to sort your items into three categories: keep/reuse, give away to charity, or throw away. It will be easier to visualize where everything is going to end up going after you've finished decluttering.
Another good rule of thumb is to declutter by category and not by room. For example, if you have books in your bedroom, your office and your garage, it will be easier to get into the "declutter books" mindset.
Leave sentimental items as the final category, in order to build momentum to make it easier to get rid of those items that no longer have a place in your life.
---
Remove Stains and Clean Your Floors
---
It is highly likely that you come across wine spills or food scraps from this weekend's dinner. This should be your priority for two reasons:
a) stains set more and more over time, and
b) heat or hot water might set the stain even further if you didn't remove it first.
If you have floors that are highly absorbing or sensitive, such as carpet floors or hardwood floors, this is even worse.
Make sure to inspect your floors first, especially around the areas where your guests had some food or drinks.
Removing stains for floors depend on the type of stain. If you have carpet floors and you had some wine stains, for example, you can use a DIY cleaning solution. Hydrogen peroxide, dish soap and water is usually a safe, universal stain remover.
Always dab with the sponge, do not scrub in a circular motion because that will spread the stains even further.
After you have removed all stains and residues you can find, it would be a perfect time to clean all your floors. They have probably absorbed a lot of dust and bacteria. Even if you are not able to sense that right away, they are going to have a huge impact in your house after you've cleaned them.
Vacuuming is usually the best route to go for pretty much all types of floors. Make sure you are changing the attachment if you have different floor types. Some of them can get scratched if you are using the beater bar, for example.
You might need to hire a carpet cleaning service if you haven't cleaned them in a long time, or if you are required by your landlord to have them cleaned by professionals.
Don't forget to check our III-part guide on How to Clean Your Floors!
---
Clean Your Oven After The Holidays
---
We know how important is to prepare delicious meals to share with family. But when you are cleaning after the holidays, kitchen appliances are one of the most dreaded items.
After you've used your appliances and especially if you plan on using them again soon, then it is important to clean them as fast as possible.
The oven is one of the most popular appliances around this time of the year.
This is one of the messiest appliances after New Year's, especially if you do not clean it frequently. With time, grease and baked-on food get stuck in the inner surfaces and it becomes harder to remove.
Oven cleaners are effective, but they are harmful as they release toxic fumes and can cause skin and respiratory reactions. Instead, you can try a DIY cleaning solution and then use oven cleaner as a last resource if that didn't work.
To try this DIY cleaning solution, start by mixing half a cup of baking soda and 3 tablespoons of hot water. As we know, baking soda acts as an abrasive and it will soften grease slowly.
Remove the racks inside your oven. Spread the paste inside your oven without touching the heating elements. Pay extra attention to greasy areas. Leave this paste acting on the surface, preferably overnight.
Keep in mind you might need some time to remove this baking soda paste after you've cleaned your oven.
For your oven racks, soak them in boiling hot water and add a squirt of soap. Leave them for 1 – 2 hours and then scrub with a stiff bristle brush.
If you do end up using a commercial oven cleaner, remember to use gloves, a mask and goggles. Open up a window to prevent fumes from concentrating in your kitchen.
---
Call a Professional Cleaning Service
---
We know this week is so exciting and busy. It's the last first week of the year after all!
That's why many people prefer to hire a professional housekeeper. You are probably spending quality time with your family and planning out the start of your new year. In the meantime, you can let Emily's Maids of Dallas take care of your home with our make-ready house cleaning service.
Feel free to check Emily's Maids' booking page. For cleaning after the holidays, our Deep Cleaning service might be the best choice for your household, but you can contact us or check our FAQ if you need any extra guidance or if you have any questions.
If you hire our cleaning service the first week of the year, it will be much easier to keep track of your cleaning days for recurring services in the future.
As always, remember to check Emily's Maids cleaning service if you need help with cleaning your home after the holidays. We serve Dallas, Grapevine, Southlake, Flower Mound and nearby areas.
---
Conclusion
---
A new year always comes with many challenges. If you clean your home right after the holidays, it will help you start things off on the right foot.
We hope you are able to take the first week of the year to deep clean your home whether it's through a cleaning service, by yourself, or with the help of your family or friends.
Check our blog for more cleaning tips! We always love to share our cleaning secrets and advice with our customers and our online visitors.
For example, we believe our guide for Cleaning and Organizing is perfect to take a look at before deep cleaning this year.
Once again, we wish you an amazing 2023 and we hope to keep making families happier this year.
Happy New Year!
---
---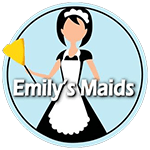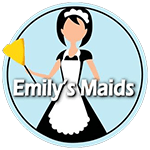 GET UPDATES
No charge. Unsubscribe anytime.