---
Some would say that the windows of your company premises are the face of your business. They are, after all, a large part of what people see as they approach your building. What do 'dirty windows' say about your company and how you like to do business? There is no doubt that first impressions count, if this rings true to you, you cannot afford to ignore the window cleaning issue.
Nothing is simple however; regular cleaning of the windows and surrounds is the easy bit but how to get a smear free shine? What about dirt resistance films and how do you manage health and safety when windows are on the 3rd floor or above?
It is now illegal to clean above heights of 60 feet with ladders. That means your window cleaner needs to provide a ladder less system to get the job done. Water fed pole systems are now growing in popularity and provide a very effective result from the ground. Distilled water is often used as it is known to absorb dirt and other particle residue and therefore leave a smear free result.
Powered access vehicles are another option as is employing roped operatives who will effectively abseil down the side of the building. Health and safety should remain a priority for all professional providers in this sector.
End users should check that the company they are using has a health and safety accreditation from a recognized industry body or association. You should ensure that the certification is current and that it covers the type of service that you intend to purchase.
Professional contractors will provide you with individual risk assessments; these assessments should identify any possible risk associated with your premises and provide detailed method statements as to how these risks will be managed.
Staff training is another critical issue, are all members of staff trained in this form of cleaning? Is this training certificated, will there by a site supervisor and how will you contact them?
It sounds serious and boring but the reality of a serious accident on your premises would be anything but boring! Even excluding the personnel associated with your chosen contractor you have a 'duty of care' to your employees and that includes protecting them from work going on around them.
In short, choose carefully. Don't just rely on word of mouth to select your window cleaning contractor. Be safe and face the world clean and proud.
Bio – The face of your business was written by Karen James. Karen is a prolific writer and business owner who writes for Approved Cleaning Services in addition to many other market sectors.
---
---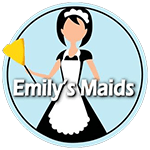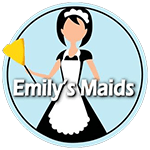 GET UPDATES
No charge. Unsubscribe anytime.