---
Housekeeping; like returning to work on a Monday after a holiday weekend, is something we most likely do not want to do but know needs to be done. We all want and deserve the comfort of arriving to a clean home after a long day at the office, running errands, and taking care of the kids; but after our day is winding down how do we find the time to clean our homes properly? Today I will discuss ways to simplify your housekeeping and make it a more enjoyable and less daunting task.
I always recommend avoiding distractions as best as possible and listening to your favorite music while cleaning your home. You will need to set aside a block of time (Saturday morning, perhaps?) to do this. First, turn off the television, silence your cell phone for a bit, and hold-off checking those e-mails and focus on the task at hand. With constant distractions you will find yourself making excuses why you have no time to clean, and the issue will simply compound itself. Music, believe it or not, can make housekeeping an enjoyable process! Go ahead and blast your favorite songs on your home stereo or I-Pod and you will find yourself in a clean home sooner than you think!
Secondly, you need to come prepared to clean your home. There is nothing worse than starting the cleaning process than realizing you have no glass cleaner and having to go out and buy some. It throws off your whole cleaning "vibe" and provides you with another possible excuse not to complete the job. Before you start cleaning, you will want three things:
A cleaning checklist broken down by room. Check off items as you go. You can make one yourself for your particular home, or a simple Internet search will provide you with many to choose from.
Have a "cleaning caddy" handy so you can move from room to room with ease. There is nothing worse than having to manually lug cleaning materials between rooms (believe me on this one). They are inexpensive and can be purchased at any big box store.
Have all needed cleaning supplies on hand before you start! As I mentioned earlier, Once you are in the cleaning mindset you don't want to have to leave to pick up a needed item you forgot. Make a list of what you need before you start and make sure everything is there.
By all means have the family, roommates, or even the neighbors (hopefully they owe you a favor) help with the home cleaning process! Depending on the size of your home it may be nearly impossible to clean yourself, and you will want and need as much help as possible. Perhaps have the teenagers clean their own rooms and bathrooms and younger children pick-up items around the home in preparation of the cleaning. If you have roommates, divide the work evenly among yourselves to help save time. An all-hands-on-deck approach works great in both saving time and energy while cleaning your home.
Last, try to thoroughly clean your home on at least a monthly (and preferably bi-weekly) basis. It may sound obvious, but the longer you wait to clean the harder and more time-consuming it will become. If you can get in a routine of a bi-weekly cleaning not only will it save you time but your stress level will be greatly lowered knowing you do not need to conquer a behemoth task and simply need a maintenance cleaning. It should also be noted certain tasks (like cleaning the inside of your oven) will not need to be performed every cleaning and can be done every couple months or so on a as needed basis.
Hopefully with these tips in hand you are ready to tackle cleaning your house! While not a project many of us look forward to doing, it is essential for our health and well-being and cannot be ignored. Now get started with the process; after relaxing in your clean home you will be glad you did.
__________________
Amanda is a contributor to the weekly blog that College Girl Cleaning Service posts with great cleaning tips and insights into the house cleaning business.
Connect with Amanda on +Amanda Ridler –
---
---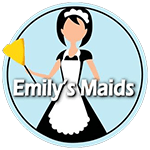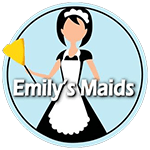 GET UPDATES
No charge. Unsubscribe anytime.