---
 The question "What recurring services are actually worth" paying for" was posed on reddit the other day. Of course I had to take a gander and see how far housecleaning was up-voted. For those that are not familiar with reddit, it is a website where various stories and comments are posted. People "up-vote" their favorite ones. Therefore the most popular writings are up-voted to top, making for an absurdly addictive website with superb content. Anyway, so where did housecleaning rank among which recurring services are worth it?
The top (and most upvoted comment) was…
A cleaner.

I always thought they were for rich people but we had one come through once a fortnight after we had our baby and it's so good to not have to worry about scrubbing the house!

People often reject it on principle – "I'm not paying someone to clean my house." I tell them that you're not paying someone to clean your house. You're buying your own time back by not having to clean your own house.
Followed up by this one…
Thumbs up on this one. After having a baby I struggled to keep the house clean but put off hiring help forever because I felt I really should be able to do it myself.

Eventually circumstances meant my neighbours cleaner was available and I gave it a try. She's been coming fortnightly ever since.

I still occasionally feel like maybe I'm just lazy and should manage myself by now. Then holidays come or she's sick or whatever and we miss a clean. By the time she returns, her job is 150% safe again.
…and this one…
It takes mine a few hours what I would spend an entire Saturday doing. Worth every penny.
Now I could go on and on how right they are 🙂 But I'll let some of the other reddit comments speak for me.
I have 2 roommates and a girlfriend. Could I clean my whole house in like 3 hours? Yup. Would I rather chip in 20$ a month to have someone do it for us to prevent the house from looking like garbage after parties? Sure do.

Keeps everything nicer and a more fair distribution of "work" to have a clean house.
which is followed up by:
You probably avoid so much stress on those roommate relationships by doing this. Smart
A clean home is relaxing:
I was going to say..house cleaning! If you can work it into your budget and afford it, keeping your home maintained makes it so much more relaxing to be in. It takes more time than people realize.

Keep it clean, or outsource the work, because i think it's worth it. Such a breath of fresh air to come back to a clean, neat and tidy home. It's also really rewarding to spend the time doing it yourself so you can relax once the job is done, but of course it's time and energy consuming. Look for a service in your local area and get a quote!
For more on how awesome and stress reducing having a house cleaning service is, view the reddit thread here.
THIS. I wish I had done it years ago. I hate cleaning and having them come every two weeks is the best money I've ever spent.
---
---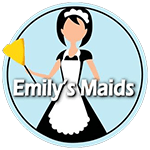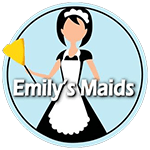 GET UPDATES
No charge. Unsubscribe anytime.