---
Have you ever had one of your best pieces of clothes stained with rust? It's pretty annoying especially if it is your favourite white t-shirt, tablecloth, shorts or golf shirt. You make the mistake of throwing it in bleach, getting an ugly looking yellow t-shirt. Then you'd toss it, never use it again. Sad. I know. Though don't worry! Continue reading and discover the best way to remove those difficult stains with only 2 ingredients?
While growing up my mom would always have the best hacks for pretty much for anything. Cleaning hacks, stain hacks (for all kind of stains by the way), and even nursing hacks. We didn't had to worry if we stained our uniforms at a school party or while enjoying a nice juice mango.
So came a day when my mom was doing laundry and one of my dad's best shirts had a horrible rust stain. I thought that was going to be the last for Dad's shirt… but I was wrong. Super mom got to work. She sent me to the kitchen for salt and a lime…
Now for my Mom's removing rust hack with lime and salt:
What we need
How to do the magic
Cut the lime in half
Rub half of the lime on the area that is stained
Place a nice amount of salt on the area
Rub it all together with your hands
Place your shirt, shorts, table cloth tennis etc. outside directly under the hot sun.
Leave it outside for some few hours while you're doing laundry
Then wash your peace of clothes as you normally do
If the stain does not come off the first time you can repeat the procedure.
Voila! No more rusty steel stains.
---
---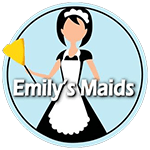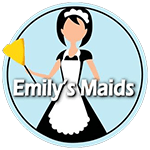 GET UPDATES
No charge. Unsubscribe anytime.