---
I love truffles. I love flowers. But if you wash the dishes… I'm yours! Make this Valentine's Day one to remember with my "Queen for a Day Itinerary", this post is especially dedicated to my husband. Take notes baby!! 😉
1) Breakfast in bed. This is almost fool proof, almost. Can't cook? This isn't the time to try. Think fresh fruit, a bagel with cream cheese or toast with jam; a champagne flute of orange juice… It's all about the presentation. Extra points for a pretty tray, a single flower next to her plate, knowing about her food allergies, etc. Once she's dined it's time for a:
2) Luxurious bath. Draw her a warm bath. You know the drill: bubbles, fancy soap, candles, that book she's been reading. Flower petals might be overkill but they do look pretty. Don't stay to chit chat, you have other things to do…
3) Clean the house. Better yet, hire a maid for your queen. It's not that expensive and you won't have to do the dirty work. While the maid cleans you can…
4) Get dressed up. Ask her to do the same, but be mysterious.
5) Take her out but have a plan. Have a picnic in the park if weather permits, visit local tourist attractions that you know she would enjoy, take her to do that thing she's always wanted to do or to that place she's always mentioned. Make it her day. Open doors, pull out chairs and generally treat her like royalty. I think most little girls still harbor a princess fantasy growing up, be her prince.
To really make her feel like a queen for a day might take some planning but that is what makes it a sure hit. Your effort spells L-O-V-E in a way that a bouquet just can't (though you can do that too!)
---
---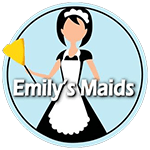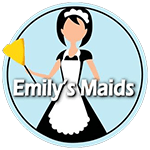 GET UPDATES
No charge. Unsubscribe anytime.