---
Hey!
Here's the deal. Silvia and Jenny are our newest cleaning artists. This team has proven themselves in training and are now in need of work! They have openings this Thursday and Friday only, Dec 9th and 10th.
They are not only hard workers, they're good people. I need to take care of talent like this. So, I'm offering you a special deal for service booked for this week only.
Get $100 OFF by ordering $400 or more in house cleaning.
Get $50 OFF by ordering $200 – $399.
Get $25 OFF by ordering $100 – $199.
And let's sweeten the deal…
If you schedule Silvia and Jenny for bi-weekly or weekly service, you will get an additional 5% OFF Weekly or Bi-weekly Service For LIFE!! That's on top of our already discounted rates of 20% (weekly) and 15% (bi-weekly).
CALL (214) 556-6243 or email service@emilysmaids.com, mentioning this email while reserving a spot. This deal is not available when booking online.
This deal is available for any of our cleans:
Standard Cleaning
Deep Cleaning
Move Out Cleaning
You'll love the work done by this cleaning duo. So reserve your spot before their schedule fills up.
Thank you for giving us a chance to serve you!
~ Emily's Maids Happiness Team
(214) 556-MAID
www.emilysmaids.com
* Only available if you schedule team Silvia and Jenny.
* Special is only for service scheduled December 9th and 10th, 2022.
* Only 6 spots left so order now!
---
---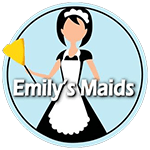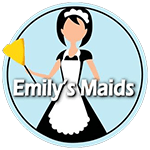 GET UPDATES
No charge. Unsubscribe anytime.