---
January can be so … blah. I always feel exhausted from the back-to-back holiday madness. January is the month long Christmas hangover, a time to lay low. But, it should also be a time to map out the rest of the year. It's back to business and cleaning is on the top of my list. (Isn't it always?) Where did I get all this sudden motivation from? Mini mops did a winter cleaning list on their blog (which is one of my all time favorite cleaning blogs). That post is what got me off of the couch today!
Things get swept under the rug in the holiday rush; its not procrastination, it's survival! January is a good time to rid your home of the accumulated dust and clutter from the past season. So pick a Saturday, rally your family (it's not child labor… it's life lessons) and get cracking!
Down and Dirty Organizing Blitz List
Rather than rehash the excellent list that Michelle wrote on the MiniMops blog let's focus on the organizational, clutter-busting side of winter cleaning.
Drag everything out into the open.

We're talking closet clutter not emotional baggage leftover from the holidays 😉 . Work one room at a time, pull everything out of closets and drawers, from under beds an all those spots where junk gathers. If you can take everything to a wide open space it will be less overwhelming. Outside is great if the weather permits!

Sort and separate. Have boxes and bags on hand. Designate one for trash, one for donate, one for "needs cleaning" and one for "needs mending/fixing". You might also have a pile for storage or things that need to be returned to other rooms of the house.
Be ruthless. Clothes that don't fit, things you don't use, duplicate items; they are all just space wasters. Let them go. Anything that is broken or damaged and has been that way for some time probably isn't important enough to keep. For useful stuff that you just don't happen to use you could always plan a spring yard sale, everyone loves a good yard sale right?
Throw your children's broken toys away when they are asleep or not home.

Yes, I said it. Mothers with small kids know what it's like to try and throw away a doll head or half a toy car (

shrieking

an tears). Anything broken (not fixable) is trash, mommy has to make those tough calls or the whole house would be filled to the attic with broken bits of plastic. Obviously this doesn't apply to HIS FAVORITE TOY HE'S HAD SINCE HE WAS BORN (!!!)… he gets to keep anything that is really important to him (and not dangerous) but all those fast food toys? Trash those suckers and don't look back!

Go house-wide! Apply these same concepts to all of your clutter-prone storage areas around the house: the fridge, the garage, the linen closet, the pantry, etc. Leave no drawer un-emptied, leave no cabinet un-explored!
Clean up the storage areas. Before you start putting your room back together give the storage areas a thorough cleaning while they are empty and easy to access. Vacuum or sweep/mop the closet floors, turn drawers upside down to empty any debris and give the interior of the drawers and cabinets a good wipe own
Rethink your system. Now is the time to put that new organizational system into place. That could mean adding shelves or bins or maybe just moving things around. The best rule of thumb is that the things you use the most should be easiest to reach, while stuff in long term storage would be high up or down low for example. Kid's stuff should be accessible and organized in a way that they can help keep their space tidy according to their ability and age.
---
---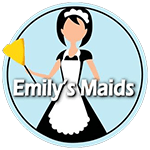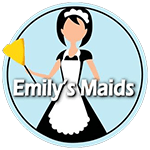 GET UPDATES
No charge. Unsubscribe anytime.