---
Turkeys, Chicken, Wine, and Merry. Isn't that what Thanksgiving is known for? Fine, maybe not all, but we can't deny that Thanksgiving provides an opportunity to appreciate life and the people who have made our lives meaningful. As a result, we celebrate and make merry the best way we know how to. However, when there is fun, there is always cleaning to do.
Cleaning can be a big deal and can be really difficult, especially when you have a large family with little kids. It becomes more overwhelming when you are to host a party or receive guests during the Thanksgiving holiday. Thanksgiving sure is an exciting occasion for most households; however, beneath the euphoria, you must be able to put in the necessary work.
Since Thanksgiving is just a few days away, we feel it is essential to let you know how to clean your home while guests are around and when they leave. We have prepared the best cleaning tips just for you!
Cleaning Tips During Thanksgiving
Declutter your space
Before your guests arrive, it is best to declutter your room a few days before Thanksgiving. By decluttering, we mean that you should sort out each member of your household's belongings and dispose of the things that are no longer needed.
You may have to open your guest room or storerooms that did not serve as bedrooms in the past. Apart from this, you have to clear the cobwebs and make the room or rooms look as presentable as possible. Wash the bed sheets and blankets and ensure that all the beds are well laid. Plus, lock the doors when you are done to prevent your kids from going in and littering where you cleaned.
The idea behind this cleaning routine is to make the guest room look as accommodating and pleasing as possible. Why? It is where your guests would be lodged.
Clean the toilets and bathroom
The bathroom and toilets are like any other part of the home; hence, they should be maintained. However, you should pay special attention to it because most homeowners tend to neglect it since it occupies a less visible part of the home.
While your guests are around, wash all your toilets regularly and keep them clean. Not only the toilet but all toilets in the house. Since you don't always plan for emergencies, it is possible someone will need to use yours. Wash and wipe off stains, wash the toilet bowls thoroughly every day, replace toiletries as often as possible and empty the trash can.
Before your guests arrive, sit on the toilet bowls and look around, pretending that you are a guest. That way, you would get to see the other things that need to be cleaned in the bathroom, for instance, dirty spots, dusty areas, etc.
Clean your kitchen
The kitchen is the soul of most households. Besides, there will be little fun about Thanksgiving without food. Hence, you need to make sure your kitchen is ready for the tasks ahead. For effective result,
You need to clean your fridge and freezer and throw out spoiled foods or items to create space for the foods you will be preparing during the thanksgiving day.
Wash your tablecloths and iron them, wash your china sets and cover them to keep off dust.
Washing plates, even with the dishwasher, can be time-consuming. However, you need to carry out the process. Consider it a form of necessary evil that you need to carry out. Alternatively, you can buy paper plates and disposables to reduce the stress of doing all the dishes. Nonetheless, it would help if you wash your plates and utensils. You can wash the plates in bits to avoid feeling overwhelmed during the process.
Reduce the number of pots and pans you use to prepare your meals, which would help reduce the workload while cleaning.
You must clean your kitchen immediately after you finish cooking to prevent your dishes from piling up. While waiting for your meal to get done or your cookies or cakes to get baked, make sure you use those periods to do your dishes and clean up your kitchen.
It is also necessary to keep those washed tablecloths in handy, do not forget that wines may spill, and there may be crumbs or leftovers on your table. While spills on tables and gas cookers may be unavoidable, try and keep this to a minimum.
Cleaning Tips After Thanksgiving
Start with clearing your tables and doing the dishes. If your guests are still around, chances are that they would join you in the clean-up. If you have helpers, it becomes easier for you to clear the garbage and wipe off stains and dirt.
Some foods may stick to your pots during cooking. Soak your pots and plates with warm or hot water to wash them later.
Rearrange your kitchen and place scattered equipment in order. It might be tempting to stop there and relax, but it is necessary to complete the cleaning process. Proceed to start scrubbing and mopping your tiles.
Wash your toilets and bathrooms all over again. If you continuously cleaned your bathrooms even while your guests were around, it won't be difficult to clean them after they leave.
Rearrange everything that was scattered in the house during the Thanksgiving holiday.
Conclusion
When you have a large family, cleaning your home can become tasking and really challenging. However, as cliché as it may sound, the best way to prevent your chores from piling up during the Thanksgiving holiday is to clean up your home almost immediately and not wait till your guests leave. If you pile up your chores till the end of the Thanksgiving holiday, you may become overwhelmed with the house chores, so it's best to clean as you go.
Even as you prepare for the thanksgiving day, do not forget to beautify your homes with thanksgiving decorations. Happy Thanksgiving Day in advance!
---
---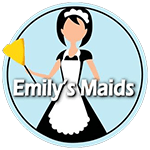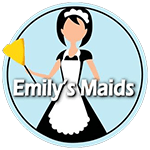 GET UPDATES
No charge. Unsubscribe anytime.