---
Not all floors can be handled the same, the most important advice I have for this kind of floor is to know what you are doing! If you are hiring a cleaning service make sure to let them know you have this kind of flooring  and don't hesistate to ask how they plan on cleaning it!
Here are our tips on how to care for  this floor
–Dip a soft cloth in hot water, proceed to remove dirt , dust and residue buildup. Then use a microfiber cloth to dry excess water to prevent water spots and leaks from moisture in the stone.
Fill a bucket with hot water and add a natural soap or cleaning ceramic tiles and mix. Remember to follow the manufacturer's instructions for how much to use (usually is 1 to 2 tablespoons per gallon of water). You can also use an aerosol cleaning natural stone , for which you simply spray the product directly on the travertine.
Finally , change the soapy water and rinse clean cold water a clean cloth. Immerse the cloth or cloth in water. Rub gently from top to bottom surface of travertine to remove soap scum . Remove all debris before cleaning to prevent the travertine from looking cloudy or opaque.
Dry the remaining water from the surface of travertine with a cloth or microfiber towel .
TIP:
Never clean your travertine floors, walls or countertops with acidic products such as vinegar or ammonia or products containing chlorine. They can stain the stone surface and cause discoloration. Never use abrasive cleaners which can scratch the surface
---
---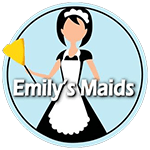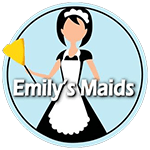 GET UPDATES
No charge. Unsubscribe anytime.