---
Green cleaning is a popular trend nowadays that is part of an Eco Friendly movement, in order to reduce our impact on ecosystems.
Climate change has been upon us for some time now. Pollution caused by excessive consumption of single-use plastics has devastating effects on the atmosphere, the land, and the oceans.
According to the Center for Public Integrity, between 2017 and 2019 ExxonMobil and Dow were building 17 new polyethylene plants and lines along the coasts of Texas and Louisiana.
Fortunately, there are ways for you to help fight climate change. Here are some recommendations for reducing your carbon footprint and incorporating eco-friendly solutions into your household.
---
Avoid Plastic
---
Most products come in one-liter bottles or even smaller sizes, and most of them are used only once and then disposed of, which is part of the problem. Here are some plastic-free options for your household:
Bamboo brushes for your teeth or for doing the dishes.
Glass products in all shapes & sizes such as containers, mason jars, carafes… you name it. They look great and can be reused as many times as you want, just make sure you handle them with care!
Personal care products are also following the plastic-free trend. Stainless steel razors, shampoo bars, handmade soaps… Most of these products, if not all, are free of plastic and harmful chemicals, vegan, and cruelty-free!
Bulk shopping is cheaper, you can buy the exact amount of food you want, and you can bring your shopping bags and reuse them hundreds of times.
---
Bring Your Own Bottle
---
According to the U.S. EPA, over 35,000 tons of plastic were generated in 2018.  Water bottles are among the most common plastic items found in the ocean. Just make sure to bring your own bottle every time you go out! Staying hydrated is important and you never know how long you may be out. Even better, you can buy your own stainless-steel thermos or travel mug: they are resistant, easy to clean, and can last for years or even decades. The same goes for your shopping bags.
Also, plan your trip to the grocery store! Buy as much as you can in a single trip and plan out your food consumption for the next week, fortnight, or month. This will allow you to save some money because you will spend it wisely. You will also maximize your time and energy. Finally, you will be reducing your car's gas consumption.
Some stores offer personal care and cleaning products in gallon-sized bottles that you can use multiple times, thus reducing the use of smaller-sized, one-time plastics.
---
Support Smaller Companies With Green Cleaning Alternatives
---
Plastic is cheap. Big companies like that. Fortunately, now there are dozens of smaller companies that offer green, plastic-free cleaning products, and you can find them in the entire U.S., including Dallas. They offer alternative packaging that doesn't involve single-use plastics such as cardboard, paper, or biodegradable containers.
The same goes for grocery stores that now offer the choice of buying in bulk. Find the one nearest your home and voilà!
---
Everyday Green Cleaning Products
---
Now, the great news is that you can create your own "green" or eco friendly products at home, for both personal care and cleaning. Everything from all-purpose cleaning solutions to body soap and shampoos.
There are a bunch of online tutorials to make every possible cleaning or personal care product you can think of. Don't worry, it won't take a BSc in Chemistry to create them. In fact, you probably have ingredients in your kitchen right now to create a handful of them. You can check this guide, for example.
These products will be cheaper to produce and will reduce your plastic consumption. You can also create your own, custom mix (e.g., adding your favorite fragrances or no fragrance at all). Beware that it might take a while for your body to get accustomed to some homemade personal care products.
---
Conclusion
---
Going green can be a slow process. Be sure to get on track as fast or as slow as you feel comfortable with, just give it a try!
And if you don't know where to start, you can always leave it to the professionals! We are more than familiar with using natural or organic products per our client's request.
---
---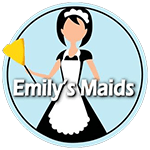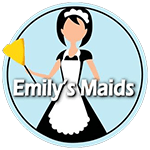 GET UPDATES
No charge. Unsubscribe anytime.