---
Keeping your stainless steel spotless!
Last night we had our new refrigerator installed we were so excited, since the old one flunked out on us a few days back, when we went to the store to buy it the salesperson waxed poetry about it but there is something that they don't tell you about stainless steel appliances, it's not fingerprint proof! In no time it looked dirty and felt sticky, you get all these spots on it and them don't get out with just wiping it with a wet or dry cloth… what a bummer!!
When you're in a rush and you have people coming over and you want your house to be at its best, your stainless steel appliances are not the exception for a clean looking house. After several failed attempts, I came across this recipe that listed simple ingredients that you will probably find in your house. So here goes… with just water and paper towel wipe down your stainless steel appliances, once it's dry, spray rubbing alcohol and wipe it off with new and dry paper towel then using a microfiber cloth rub a small amount of olive oil evenly through the stainless-steel , now I have to admit that I was not sure about this last step since I was under the impression that the oil will be a mess and make the refrigerator stickier than before, but I was very impressed with the results. Don't believe me? Try it yourself or ask your housekeeper to do it! You will not only vanish the fingerprints from your appliances it will be shining like a dollar piece, good as new!
Yes, mine is new but now it's spotless!
---
---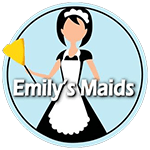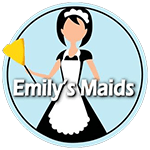 GET UPDATES
No charge. Unsubscribe anytime.